Volvo launches comprehensive online car-buying service
Volvo Online allows customers to configure and finance a new Volvo in just 20 minutes; service will guarantee value of part exchanges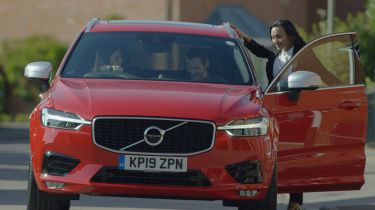 Volvo is the latest company to embrace internet car sales, with the launch of Volvo Online allowing customers to configure and arrange finance for a new car in as little as 20 minutes – less time than it takes most people to do their weekly shop. The service will also allow buyers to part-exchange their old car online for a guaranteed value.
Customers heading to Volvo Online will be able to configure their new Volvo with the options and in the specification they desire, then choose whether to finance it via PCP, PCH, cash, or conditional sale.
The impact changes to trim levels, paint schemes and options have on monthly finance will be shown in real-time, while accessories such as dog harnesses can also be added during configuration. Trade-in values for part-exchanges will be guaranteed, even if the new Volvo being ordered has a long lead time due to being built to order.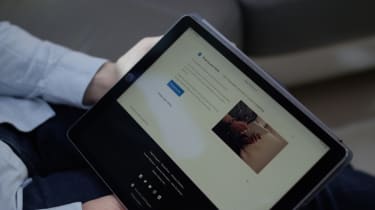 Despite the process taking place solely online in as little as 20 minutes, Volvo dealers will remain involved in the process, with the company saying traditional retailers "will manage the process and help [customers] to choose the right car and finance package." Volvo Online allows all models to be ordered, though the full online configurator is only available for the XC40 SUV initially, with other models' configurators following on 3 May.
The launch of Volvo Online follows similar efforts by Hyundai, whose Click to Buy service, which launched in 2016, and Peugeot, whose Order Online service went live in 2017. Volvo's service promises to be more comprehensive than similar online sales portals, though, partly due to the greater levels of configurability available.
Volvo also promises Online will offer tight security thanks to the "multiple checks" that "have been built into the process at key points", while payments will be confirmed via e-signature.
While Volvo Online promises to be a comprehensive one-stop shop for new car buying, this isn't the first time the Swedish company has dipped its toe into the world of online shopping. In May last year a tie-up with Amazon Prime saw customers able to order a V40 for a home test drive, while American Volvo owners can have Amazon delivery packages securely placed into the boots of their cars thanks to digital keys.
Launching Volvo Online, Jon Wakefield, the company's UK managing director, said: "Whether online or offline, the way people buy cars has changed. Customers now have much more control over the process, and Volvo Online helps them to take that one step further.
Wakefield  said the new services would make life "as easy as possible without compromising on choice or security", and Volvo Online would let customers "drive the purchase process when it's most convenient for them."
Would you ever consider buying your next car online? Let us know in the comments below...