Hyundai Click to Buy service expanded to make all cars available online
Hyundai promises "complete overhaul" of buying experience with vast expansion of internet sales model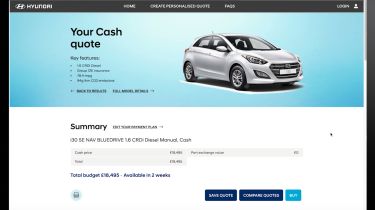 Hyundai is to significantly expand its Click to Buy internet sales operation by making every one of its cars available to buy online. 
From April this year, customers will be able to select their nearest Hyundai dealer online, before specifying any one of the company's cars to their personal tastes. Finance options can then be tailored to requirements, before any dealer discounts are applied and the sale is finalised. 
The Click to Buy service isn't a price comparison website, so it won't be possible to set the company's 165 dealers against each other in a bidding war. Customers will be able to get individual quotes from any Hyundai retailer though, as all will be linked to the Click to Buy service. 
While test drives will require a dealership visit, it will be possible to have a brand new Hyundai delivered to your door without once setting foot in a dealership – though a £250 home delivery fee is likely to apply for those not wanting to collect their car.
Hyundai's UK CEO, Tony Whitehorn, said the expansion of the company's Click to Buy programme would bring about a "complete overhaul" of its retail operations, adding customers increasingly feel, as he does, that: "I expect to be able to get my car online, today". 
Hyundai launched Click to Buy in late 2016, but the service has offered just 22 specific models previously. Customers are as yet unable to use it to buy a Kona, for example, while only one trim level of Santa Fe is available.
That will all change in April, when every model the company makes will be offered via Click to Buy. Whitehorn stressed, however, that the traditional dealer "will not go away" and will remain an integral part of the sales process. All dealers will offer the full Click to Buy service, and will be able to continue to price their cars as they wish.
Whitehorn further stressed the company's commitment to its dealer network by emphasising its steady expansion, and highlighting plans for a flagship store in Chiswick, West London, in the near future. This prominent showroom will likely join a number of other major dealerships, including Audi and Mercedes, which showcase their respective brands to drivers travelling along the elevated section of the M4 into and out of West London. 
And Hyundai's plans don't stop there. Whitehorn said there would be 12 brand new models coming to market this year, with a further seven in 2019. That product offensive means by June 2018, the oldest model the company will offer will be the Ioniq; by the same time next year, the oldest will be the Kona.
Hyundai's aftersales experience is also set for a shake up: the company will use automatic number plate recognition (ANPR) cameras to streamline the servicing process, allowing customers' cars to be recognised as soon as they enter a dealership car park for scheduled maintenance – which will be booked online, naturally. Once in the workshop, owners will receive notifications of any additional work required, and can approve it via smartphone.
Partnership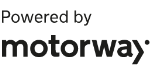 Need to sell your car?
Find your best offer from over 5,000+ dealers. It's that easy.
The company also announced its relationship with Rockar, and its two Hyundai Rockar experience centres in the Bluewater and Westfield shopping centres, will change. The centres – which allow customers to buy a new car using a tablet computer, and without sales staff – will now be run in conjunction with the Motorline Group, bringing them in line with the Click to Buy experience. Whitehorn said, however, that while Hyundai and Rockar will "continue on different paths" the two will be "maintaining a strong relationship" in the future.
Have you ever bought a car online? Tell us about your experience below...