Is Hyundai Rockar the future of car sales?
A car dealership with no sales staff? Hyundai's Rockar store concept aims to revolutionise car buying
This doesn't seem like the best way to sell cars: just three models on display in a bustling shopping centre retail unit sandwiched between the Body Shop and the Disney Store, with no salesmen and barely any staff from a motoring background... 
However, the people behind the Hyundai Rockar store in Bluewater, Kent, think this is the way we could all be buying cars soon. And with such a bold claim, Auto Express went behind the scenes at the new venture to see just how it will work.
• Opinion: car buying hasn't changed much in 50 years, until now
The idea is the brainchild of Simon Dixon, who once owned online car leasing company jamjar.co.uk as well as conventional dealership Dixon Motors. After leaving the industry, Simon returned to buy new cars as a customer, and didn't enjoy the experience. "I was so frustrated with the whole thing," Simon says. "When you speak to people about buying a car they usually have a bad story about a poor salesman, or where they've been patronised by the salesman.
"With Rockar we're challenging every aspect of car buying. We're putting the customer in control." And the early signs are that it's working. 
Three cars have been delivered and 3,500 visitors have been through the door since it opened three weeks ago. A customer can go from entering the store to buying a car in three minutes, and Hyundai expects Rockar to be in the top 10 UK dealerships, for sales, by the end of 2015.
Hyundai Rockar part-exchange valuations by customers
Unlike other online car retailers, Rockar also works out the price for a part-exchange, using information from the customer on mileage, make and model. "Customers judge what state their car is in," Paul Stokes, managing director tells us. "If a car comes in that doesn't quite match what they described, then we try to reason with them that this isn't the case." 
Test drives are taken care of with the Experience centre – a separate smaller store located in the shopping centre car park – and can be booked at the Rockar store or online. "They can even go for an unaccompanied test drive," Paul explains. "They can have that experience themselves, there's no pressure. At the consumer groups that we did, the majority said that they felt that the test drive process was too pressured."
In the first week the  store was open there were 40 test drives booked. The Experience centre also deals with aftermarket care, with owners able to bring their car to the shopping centre to get it serviced. They just have to book a time, drop their car off, go shopping for a couple of hours, and it will be ready to pick up.
Hyundai Rockar: 'Angels' not salespeople
One of the most important factors of the store is the staff. Dubbed Angels, they're similar to the Genius staff found in Apple stores, although they're not just there to show how things work – the Angels will see you through the whole sales process. Interestingly, what's important to Simon and Paul is that none of the Angels comes from a motoring background. 
Partnership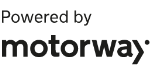 Need to sell your car?
Find your best offer from over 5,000+ dealers. It's that easy.
One of the Angels we meet is Charlotte, who has a background in beauty and cosmetics. "I've bought new cars before and been through the process, but that's it," she tells us. "Being a woman in that situation can be intimidating. Here we can tailorthe experience. I'm really excited about being part of this from the very beginning."
Other Angels we meet include Naz, who has worked in House of Fraser and admits to having very little car knowledge before working at Rockar. Another is Lewis, a recent graduate with a passing interest in cars who wasn't sure about the idea to start with, but is now "completely convinced" by it. 
Hyundai Rockar staff from retail rather than automotive background
They've all gone through an intensive four-week course to learn all the necessary knowledge, such as the differences in trim levels, engine sizes and key factors for sorting out a finance package.
Simon is delighted to have staff from retail rather than a motoring background. "For us, personality came first," he says. "The car knowledge we can teach. It's also key that 13 of the 18 Angels are females, to change that buying experience."
Whether or not this will become the future of car buying, or whether it's just another way of going through car sales alongside traditional methods, we'll have to wait and see. But this is clearly a refreshing approach, and it puts the customer at the forefront of the sales process.
What do you think of Hyundai Rockar? Would you rather buy a car there than at a traditional dealership? Let us know in the comments section below...