Crash for cash – how to beat the insurance fraud scams
Crash for cash scams have received plenty of coverage in the media but what are they and how can car drivers protect themselves?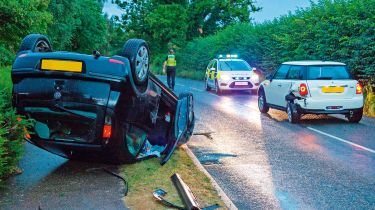 Crash for cash insurance scammers unscrupulously prey on unwary motorists, making millions from fraudulent claims. We tell you how to avoid being a crash for cash victim, and what to do if you suspect you've been targeted in a scam or want to make an insurance fraud report.
What are Crash for Cash scams?
Low-life scammers are costing ordinary motorists millions of pounds, and worse, putting lives at risk, by staging fake car accidents – often involving innocent third parties – and subsequently making fraudulent insurance claims for non-existent personal injuries. This is the crash for cash scam.
The most common insurance fraud claims are for whiplash following a rear-end collision, and criminals are prepared to put lives at risk by deliberately causing crashes. Sometimes the drivers of both vehicles are in on the scam, but very often insurance fraud investigators find that claims arise from accidents caused deliberately by bad driving such as slamming on the brakes in front of an innocent victim's car. The criminal fraudster subsequently makes a claim for whiplash injuries against the innocent driver's insurance, potentially netting thousands of pounds.
• Sharing in-car camera footage with parents could cut young driver crash rates 
The resultant insurance company losses – which run into tens of millions – cause insurance premium price rises across the board for law-abiding motorists. As well as being exposed to the shock and potential injury of an accident, innocent victims also face the loss of their no-claims bonus.
The simple truth is that when one car crashes into the back of another, it's generally assumed the car behind is the party responsible. Proving otherwise is often extremely challenging, which has meant rich pickings for fraudsters.
How does Crash for Cash work?
Insurance companies have done a lot of analysis into reported claims where fraud is suspected, as you would expect, and as a result we know that insurance scammers tend to use similar methods that have become well-known in recent times. Many of the claims investigated by the Insurance Fraud Bureau – the body set up by the insurance industry to fight the scammers – fall into the same four scenarios that drivers are most likely to face if they fall victim to a Crash for Cash scammer. 
Slam on accidents
This is the most common insurance fraud involving crashes. The fraudsters will brake violently and unexpectedly in front of their target victim, with the intention of causing a rear-end collision.
Flash to crash
A more recently observed phenomenon is fraudsters who will flash their headlamps when approaching side roads, encouraging motorists to pull out into the flow of traffic. Instead of slowing to let the targeted motorist's car join the flow of traffic safely, insurance scammers accelerate and crash into it.
Crash for repair cash
In this scenario fraudsters will cause an accident, and instead of making an illegal insurance claim will try to con their victim into handing over cash to effect repairs. This can often be accompanied by threatening behaviour.
Hide and crash
This is when scammers lurk in their victim's blind spot – for example on the motorway – before rushing ahead, swerving over and slamming on the brakes to cause a rear-end crash.
Partnership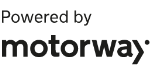 Need to sell your car?
Find your best offer from over 5,000+ dealers. It's that easy.
There are other instances of 'crash for cash' scams too, which may not involve an innocent victim. For example, fraudsters often get people they know to hire cars before staging collisions and making claims. This may not expose innocent victims to deliberate risk, but it's part of the lucrative insurance scam scene that adds Pounds to everyone's insurance premiums.
Who is at risk from insurance scammers, and where are the danger zones?
Anyone can fall foul of insurance scammers, but at least if you're aware of the risks you can drive defensively and minimise the chances of being sucked into a fraudulent claim.
So to minimise the chances of being victimised by insurance fraud UK drivers need to recognise why they might be a target, and what the riskiest situations look like.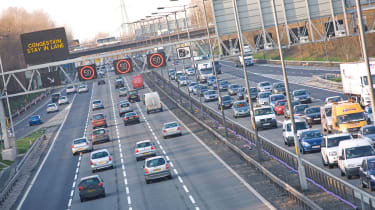 As with other crimes, the perpetrators want an easy life. That means insurance fraud car crashes often involve vehicles driven by mums with a car load of kids who may not be entirely focused on their driving. Other victims may be elderly, or anyone who looks as though they won't be argumentative or confrontational when caught up in an accident.
You're most likely to be involved in a crash for cash fraud around Birmingham, Bolton or Bradford, with other hotspots including Manchester and North London, among others.
Specific types of road reoccur in insurance fraud reports too. Most commonly it's roundabouts – both major and minor, on busy motorways, and near traffic lights and junctions. 
Can you spot the 'crash for cash' danger signs?
It's always good practice to keep a wary eye on other road users, but the insurance fraudsters often drive or behave in ways that can tip you off to their possible intentions. Watch out in particular for cars with faulty brake lights. Fraudsters often disable them deliberately so following cars don't get any warning when they slow down violently.
• 24 vehicles crash into stationary cars on the hard shoulder every week
Look out also for cars that appear to be travelling together, are slowing down and speeding up erratically or for no apparent reason, and for cars with occupants who seem to be paying too much attention to how you're driving behind them. Existing rear-end damage is also a potential giveaway, as the chances are you're not the first innocent driver a fraudster has targeted and they may have caused collisions before.
What to do if you suspect you've been targeted by scammers?
• If you think a crash has been caused deliberately, call the police immediately and never admit liability.
• Record details of the accident – including make, model and numberplates of the cars involved, time of the incident, where it happened and even the weather conditions.
• If possible make a note of all the people in the other car, where they were sitting and their addresses and ages.
• Take pictures on your phone of any damage, or lack of damage on the other car.
• Contact your insurer immediately to report your suspicions.
Can you protect yourself from insurance fraud?
The two best ways to protect yourself from insurance fraud are driving defensively and using a dashcam to record your drives.
• Best car insurance companies 2019
A defensive driver who always leaves enough room to stop will be much harder to lure into a rear-end accident than somebody who is distracted or driving close to the car in front.
Using a dashcam that records erratic and dangerous driving of other road users could make all the difference when it comes to fighting a fraudulent insurance claim.
Have you experienced a crash for cash situation? Let us know in the comments below...