Swindon Powertrain launches "crate" electric motor
Swindon Powertrain's drop-in electric motor is on sale in the UK now, with prices starting from £6,400 excluding VAT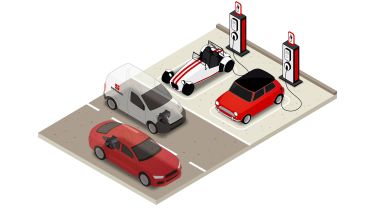 Swindon Powertrain, the British engineering firm responsible for the all-electric Swind-e Classic Mini, has launched its compact "crate" electric motor in the UK. Prices start from £6,400 excluding VAT, with first deliveries expected to arrive in August 2020.
Swindon Powertrain claims its drop-in electric motor package is powerful enough to replace the combustion engine in most commercial vehicles, saloons and sports cars. Due to its dinky dimensions and transverse orientation, the company also says the motor will find particular use in classic car conversion projects.
The company says the system could replace the petrol engine in a quad bike, or be paired up with a larger battery pack and used as an electrified axle in a conventionally powered passenger vehicle, converting them to hybrid-electric drive.
The motor has an output of 107bhp, which is roughly equal to the power of a turbocharged 1.0-litre three-cylinder petrol engine. What's more, it weighs less than 50kg and measures just 441mm long, 384mm wide and 228mm tall – which means it has the highest power/volume ratio of any electric motor currently on the market.
In addition to the motor, Swindon Powertrain's EV package comes with a single-speed transmission, an open differential and a metre of cabling. Buyers can also choose between two inverters, depending on the voltage of their chosen battery pack. Two final drive options are also available, to suit the size of the vehicle's wheels and the driver's top speed requirements. A limited-slip differential can also be specced as an optional extra.
What do you make of Swindon Powertrain's new crate EV motor? Let us know in the comments section below…