'The British Motor Show is back and we should all get behind it'
The British Motor Show will return next year and it will be a great way to inspire the next generation, says Mike Rutherford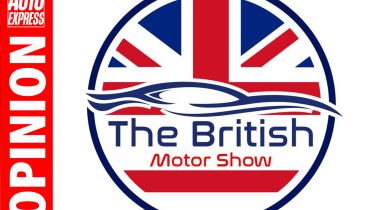 In May of this year, via this weekly column, I called for the return of The British Motor Show. My rationale was – still is – that with new car sales deeply depressed, manufacturers and dealers need an event such as this. The same is true of companies trying to sell the automotive fuels of the future – electricity, hydrogen and other 'alternative' products.
Kids must learn more about cycling, driving, autonomous vehicles, first aid, careers, ecomental and related issues. And as for the drivers of the UK responsible for its 40 million-plus vehicles, they love their cars. So, for heaven's sake, give them their own national car show with affordable entry prices.
• The British Motor Show set to return in 2020
Six months after my plea for the show's rebirth, I'm thrilled to report that, er, it's back. Honest.
From 20-23 August next year it will be staged at Farnborough's International Exhibition and Conference Centre. GU14 6FD is the postcode you'll need to punch into your sat-nav. I've done that already. And I respectfully suggest you do the same.
True, Farnborough is in leafy, somewhat remote Hampshire. But if you board a fast train it's only 36 minutes from London – and yes, shuttles will operate between Farnborough station and the show venue. More importantly, the A3, M3 and other main roads serve the Farnborough Exhibition Centre well. Free parking during the long, sizzling summer weekend in question will be the icing on the cake. 
Inevitably, some will complain that Farnborough, in its wealthy quarter of the deep south, is the wrong location for such an event. But there were similar complaints that England's first and second cities – London and Birmingham – were also wrong. Truth is, there isn't an expo centre in Britain that will be convenient for, and get the approval of, all consumers, auto industry employees and others in or on the fringe of the car business.
But at the very least, let's get behind it and give it a go, eh? It's taken some good, old-fashioned, home-grown entrepreneurial spirit (not the cautious motor industry, or the paralysed Government) to get The British Motor Show back on the road. And for this, we – everyone from car enthusiasts to manufacturers and dealers – should surely be thankful. 
What with the gratis parking, advance ticket prices from £15 for individuals or £40 for a family of four, a day out at what could be the motoring event of the year will hardly break the bank. I'm sworn to secrecy for now, but the organisers will reveal all on 19 November. That's when you – as a potential customer – will get to see and appreciate the size, facilities, content and other impressive features of this indoor/outdoor show.   
And since the event is being staged at the height of summer, it makes sense for those travelling long distances to combine a day at the exhibition with more days on the nearby, and often glorious, south coast of England.
Partnership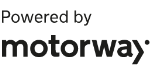 Need to sell your car?
Find your best offer from over 5,000+ dealers. It's that easy.
The British Motor Show works for me. I just hope and pray that it also works for the organisers, the industry and the all-important adult and child car-enthusiasts who'll have the good sense to be there next August.
Are you pleased to see the British Motor Show return? Let us know in the comments below...