New cat's eye pollution filters can clean roadside air
Partially submerged pods can extract dangerous pollutants at the roadside and feed out 99 per cent clean air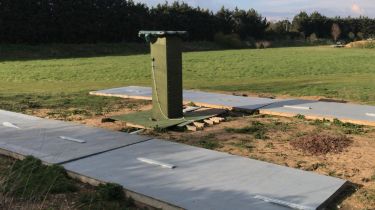 A new cat's eye-style filter has been invented which can clean up polluted roadside air at busy junctions.
The partially submerged pods from UK-based firm Pollution Solution are capable of extracting particulate matter and other harmful pollutants - including NOx, carbon monoxide, hydrocarbons and ozone - from the roadside and filtering the air back out 99 per cent clean.
In order for the pods to be installed, a small channel needs to be cut into the middle of the road, into which air ducts are laid and connected to the pod heads, which will then sit partially submerged in the road surface, looking similar to cat's eyes.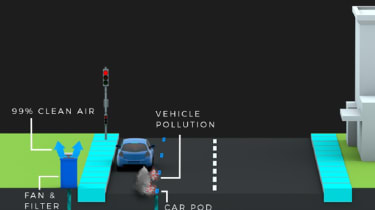 The system is then connected to an air station - roughly the same size as a phone box - which sits at the side of the road. The installation process at one junction can be completed in less than 24 hours.
Thomas Delgado is CEO of Pollution Solution and invented the technology. He said: "It is time for the government and local authorities to take real action.
"There are around 40,000 new cases of people around the country suffering from serious pollution-related illnesses - such as coronary heart disease, lung cancer and asthma - every year due to UK road-based pollution alone, and shockingly at least 9,000 people die prematurely as a result every year. The consequences of poor air quality are tragic, but we can change this very quickly."
Air pollution now costs the NHS more than £20billion a year. Delgado accused clean air zones, such as London's ULEZ, of only "moving the problem from one area to another". He added: "Electric cars are great, but as it stands today they are not a feasible option for the majority of consumers or companies, and air quality needs to improve now.
"There are talks of banning the sale of fossil fuelled vehicles by the year 2040, but if we don't take steps in the interim - like implementing Pollution Solution in towns and cities - it is inevitable that at least 200,000 people will die unnecessarily.''
Are cat's eyes filters are good idea? Let us know your thoughts below...