'This could be your last chance to buy the car you want'
Thanks to manufacturers registering cars like crazy at the end of 2019, now could be the perfect time to buy a new car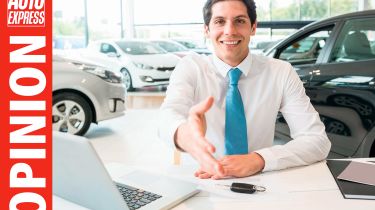 Happy New Year – and it has the potential to be a very happy one indeed if you're one of those people wandering into car showrooms over the next month. The fact is, there may never be a better time to buy a new car than right now, thanks to manufacturers having to register vehicles like crazy in the last few weeks of 2019 – in the hope of selling cleaner ones over the next 12 months and avoiding huge penalties for excess CO2 emissions.
It's already clear that the market from which we choose which cars to buy, own and drive is going to be radically different at the end of 2020 from how it is now. More than the proliferation of electrified and pure-electric models and, perversely, the continued gains by the SUV, we're going to see reduced model ranges, with limited supply on less efficient variants as manufacturers actively force the issue on CO2. They can't afford not to.
• How to get the best deal when buying a new car
It's reassuring, then, to read in our scoop this week that Skoda plans to offer its upcoming Octavia vRS with a choice of petrol, plug-in hybrid and even diesel. We remain convinced that different powertrains and fuel sources make sense to different buyers.
But it seems likely that this diverse approach isn't going to be uniform. Indeed, there have been suggestions that we're heading into a period where car retailers may be actively trying, at a level never experienced before, to push customers away from the cars they want to buy and towards the models the company desperately needs to sell.
Our advice, as always, is to do your so you know which model, engine and trim best suit your lifestyle and budget. Write it down. Keep it at the front of your mind. And stick to your guns. Then you stand every chance of getting the car you want, at a better price than you might expect.
Click here for our list of the best new online car deals...