'Post-EU Britain can become a truly great capital for electric cars'
Britian has the chance to turn into one of the truly great capitals of the world for electric cars, says Mike Rutherford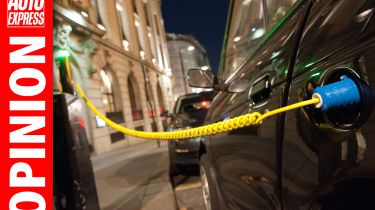 As 2019 was such a lousy, infuriating, politically driven year for most Brit-based manufacturers and motorists, I'm glad to see the back of it. I've high hopes for 2020, but honesty and realism are more important at this early stage than overconfidence. Let's not get carried away, eh? It'd be all too easy for me to jump on the bandwagon and argue that 2020 will be THE year of the pure-electric car. 
It's mere wishful thinking when industry insiders and others claim that, at last, the waiting is over and this year will be the turning point for pure-electrics. True, SMMT data shows 32,911 EVs were registered in January-November 2019, against just 13,970 in January-November 2018. This massive upswing in sales was an encouraging and welcome trend that will steadily continue. But when looking at overall sales during the first 11 months of 2019, with around 99 per cent of new cars having some form of combustion engine, EVs remain rare beasts.
On a far more productive note, almost 200,000 plug-in, conventional or mild-hybrid cars were sold over the same 11 months of 2019. Put another way, these electrified vehicles now account for the best part of 10 per cent of total new car sales. And since they arguably enjoy the best of both worlds – electric motors plus internal combustion engines – it is these vehicles that are the short to mid-term future, I believe, particularly among private motorists.
That said, if the Chinese-built EV that Renault/Dacia is promising really does soon hit Britain and the rest of Europe with its claimed £10,000 price tag, the EV scene will be genuinely and deliciously revolutionised. Cautious, penny-pinching buyers fascinated by the new tech but not brave or wealthy enough to pay for it in the past would queue to buy such a car. But despite positive mumblings from Renault/Dacia EV chief Gilles Normand, I won't believe his £10k Dacia EV until I see it in showrooms at that price.
Not that we should rely on this French/Romanian maker; rather, we should form the English Electrified Car Company (EECC) to design and build a modest runabout at similar money. Why would such a firm be English rather British? Because there's also room for electrified car – or vehicle – manufacturing companies in Scotland (SECC), Wales (WECC) and Northern Ireland (NIECC). Now that the UK is definitely exiting the EU, the English Government, Scottish Parliament, Welsh and Northern Ireland Assemblies will soon have great opportunities to subsidise such factories on British soil.
A few years ago, when our now-Prime Minister Boris Johnson was Mayor of London and he and I were weekly Daily Telegraph columnists, his office called me in to seek my advice on how the capital could become the centre of the electrified car world.
But frankly, it was the wrong city, at the wrong time. Less crowded parts of England, Scotland, Wales and Northern Ireland are a different story. The time is right to start the long process of turning our new-look, post-EU Britain into one of the truly great capitals of the world for electrified cars. Let's get it done – before Boris dies of old age.
Partnership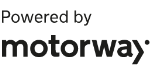 Need to sell your car?
Find your best offer from over 5,000+ dealers. It's that easy.
Do you agree with Mike? Let us know your thoughts in the comments below...