'This is your chance to shape the cars of the 2020s'
Our Driver Power survey is your best opportunity to shape the new cars of the next decade, says Editor-in-chief Steve Fowler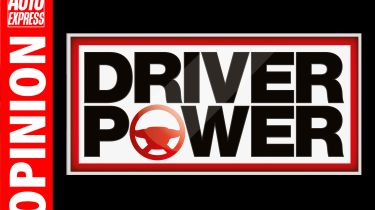 There's no doubt that this decade will see huge change, not only in the cars we drive (or get driven in if fully autonomous models do actually make it on to our streets) but also the way we buy them.
While the car makers themselves are changing rapidly to embrace new technology and meet consumer and legislative demands, dealers are going to have to adapt to the different ways we want to buy.
One thing that's impressed me about the fast-changing car industry is its new-found desire to listen, especially to its customers. And let's be honest, it hasn't done the greatest job of that in the past.
So here's your chance to make a difference, not only to the cars that we'll all be driving in the coming years but also to the way that we buy them. Our Driver Power survey is now in its 19th year, and this is quite possibly the most important one we've ever asked you to complete – certainly in terms of the influence, it will have.
Only recently I was talking with a senior car industry exec who told me that Driver Power had provided the impetus he needed to get extra investment into a production facility to improve quality standards. And Driver Power is frequently used by manufacturers and their dealers to judge how well they're serving you, their customers.
Scoring well in Driver Power is the sign of a job well done for the industry. And for buyers, there's no better recommendation than those from existing owners.
As well as giving us your view on your car and your dealer, Driver Power also lets you sound off about your car insurer and breakdown cover provider. Just log on to www.driverpower.co.uk to have your say.
Nowhere is the transformation of the car industry more apparent than at the Consumer Electronics Show, now on in Las Vegas and seen as a major place for car makers to showcase new models and new tech – more so than traditional motor shows. So the once-mighty Detroit Motor Show, in a last throw of the dice, has switched to June to avoid the clash. Another clear sign of how the automotive world is changing.
What do you reckon will be the biggest changes to the motoring world in the 2020s? Let us know your thoughts in the comments below...