Uber makes roads safer, just not in London
University of Oxford study finds rise of Uber is linked to a nine per cent reduction in road injuries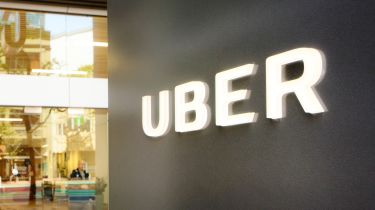 The launch of Uber is associated with a nine per cent reduction in serious injuries sustained in road accidents, a new academic study has found - but the opposite is true in London, where a rise sprains and bruises sustained in accidents correlates with the rollout of the ride-hailing firm.
The study, a collaboration between the University of Oxford, Bocconi University, and the University of California-Davis, analysed accident rates from various cities in the UK, and compared these with the date at which Uber was launched in these cities, taking advantage of the "differences in the timing of the deployment of Uber across Britain".
• Uber vs London's black cab drivers
The researchers found that Uber's deployment in UK cities correlates with "a marginally significant reduction in the number of serious road accident injuries (e.g. fractures and internal injuries)".
The paper, published in Social Science & Medicine, says no significant correlation was found between the rise of Uber and the number of serious accidents or fatalities, but that in London the rates of slight injuries from traffic accidents increased.
The study's authors postulate that the reduction in accidents outside of London may be due to potential drink drivers choosing not to get behind the wheel. The study suggests London's increase in minor injuries in London, meanwhile, could be due to an increase in the number of cars on the road in London following Uber's launch in the capital.
Oxford University's Professor Kirk said: "One interpretation for the decline in serious road injuries is that Uber may be a substitute form of transportation for risky drivers, including drink-drivers. However, ride-hailing is also a substitute for public transit, particularly buses, thereby increasing traffic congestion."
Kirk added that he and his colleagues now wanted to study accident rates in cities where Uber had lost its licence to operate. This could soon take place in London, as Uber lost its licence to operate in the Capital towards the end of last year - although this is currently being appealed by the firm.
Uber has been approached for comment.
Do you use Uber? Let us know what your think of it in the comments below...