What is the Uber app & why do London's black cab drivers hate it?
London's black cab community has protested again against the Uber app. But what exactly is it?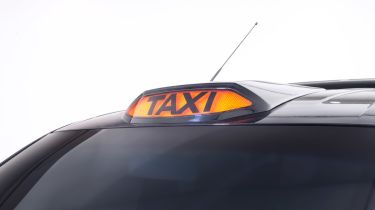 Cabbies in London are up in arms over Uber, an app that lets the public hail minicabs using their smartphone. Recent strikes have been causing gridlock in the capital as London taxi drivers fight the app's growth. But what is Uber and how does it work?
Uber is a simple app that connects people with nearby drivers instead of using a taxi booking office or hailing a cab in the road.
It's available on both Android and iOS and operates in most major cities around the world. It launched in California early in 2014 and has become extremely popular in the US. Taxi drivers in Boston and San Francisco have carried out similar strikes to those in London.
• The ultimate guide to autonomous emergency braking
Over 3,000 Uber drivers already registered in London
Uber is becoming increasingly popular in the UK with over 3,000 Uber drivers already registered in London. The app uses GPS on the user's phone to team would-be passengers with nearby drivers. You can call a ride from a location other than where you are, too, to make it most convenient for getting a lift from wherever you need.
You can also request a specific type of car – such as a luxury saloon or a more basic car depending on your journey – and the app will text you when the driver arrives. It allows you to check the ID of the driver too and a live map will show you how close the driver is.
• Pregnant women more likely to crash
After each journey the passenger has to rate their driver's performance so that each cabby has an average rating out of five. This means you can select the best cabbie on offer when you choose your ride on Uber.
Why taxi drivers hate Uber and is it illegal?
Cab apps are nothing new though with many on the market already but the fare quotation system is what has got London cabbies upset. Existing apps offer a full quote for the journey when you book it and before you even enter the cab but Uber only offers an estimate. The final amount you pay depends on how long the journey takes and the distance.
• Speeding motorists could face £10,000 fines
London cabbies argue that this mirrors the meter used exclusively in black cabs. Law dictates that only black cabs can use this system but Transport for London has said the Uber setup isn't illegal.
Uber doesn't look like slowing up anytime soon, either. It's already begun experimenting with additional services. Tests of UberXL, which guarantees a large vehicle for a surchage, and Uber Family, which brings a car with a child seat, have already been launched.
Uber vs Black Cabs - Twitter's reaction
We've seen mixed reactions on Twitter with many users showing support for Uber, which earlier today released a statement calling for calm and claiming that the black cab industry is stuck "in the dark ages". Many users have backed their claim, expressing their shock at the lack of payment options being offered to black cab users. 
So cab drivers worldwide are on strike, because their customers' demand evolved. Yeah, that will show them...... #uber

 

— Dave van Herpen (@daveherpen) June 11, 2014
London on stand still from Black cab drivers' protest against Uber. #now pic.twitter.com/ymrOcToiRL

 

— Eugenie (@Go_byul) June 11, 2014
London taxis are afraid of Uber, it seems. First thing for them to do is to start accepting credit cards!

 

— Sanjeev Vaidyanathan (@sanhelmet) June 11, 2014
Uber puts its side of the argument
Earlier, Uber's UK and Ireland general manager Jo Bertram said: "Londoners are voting with their fingers, tapping the app in support of new and innovative services as we see our biggest day of sign-ups in London today since launch two years ago.
"In fact, today we're seeing an 850 per cent increase in sign-ups compared to last Wednesday. The results are clear: London wants Uber in a big way.
"Unsurprisingly, the LTDA, which is stuck in the dark ages, is intent on holding London to ransom and causing significant economic impact to Londoners today, estimated to be £125 million.
"We join Transport for London and the Metropolitan Police in calling on the London Taxi Drivers Association and others to call off this unnecessary and irresponsible strike.
"We passed TfL's most stringent and comprehensive audit of a Private Hire Vehicle operator to date, passing with flying colours.
"We are proud to be to be in London, we are proud to serve London, and we are here to stay. Uber on London."
Have you used Uber? Would you like to? Tell us your thoughts on the new technology in the comments section below...