Car buyers could get compensation after claims of price fixing by shipping companies
Class-action lawsuit claims dealers and buyers were overcharged due to price-fixing cartel of five car-shipping companies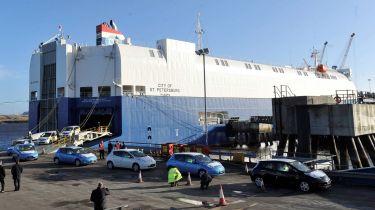 Motorists and businesses who bought or leased a new car between October 2006 and September 2015 could be entitled to compensation, following claims that five shipping companies conspired to fix the prices they charged for transporting new cars and vans to the UK. An estimated 80 per cent of motorists who purchased a car or van during the above period may have been overcharged as a result of the cartel.
The compensation could arise due to a group legal action that has been filed to the UK's Competition Appeal Tribunal (CAT) under the Consumer Rights Act. The action claims five maritime carriers - MOL, "K" Line, NYK, WWL/EUKOR and CSAV - participated in a cartel the could have seen dealers overcharged for car delivery costs, with these costs passed on to the consumers and businesses who bought cars.
Because the case is being lodged with the Competition Appeal Tribunal, affected buyers are automatically entered into the claim by default, and could receive compensation of up to £60 for every new car or light commercial vehicle bought or leased during the period. The total cost of the claim is estimated to be in excess of £150m.
Buyers of cars from makers including Ford, Vauxhall, Volkswagen, Peugeot, BMW, Mercedes, Nissan, Toyota, Citroen and Renault may be affected by the case, and those wishing to find out more or register their interest can go to https://www.cardeliverycharges.com.
The case follows a ruling by the European Commission (EC) in 2018 that found all five of the shipping companies were involved in a cartel, with four of the five firms fined a total €395 million (£337m) for these practices - though MOL was granted immunity from fines due to early cooperation with the investigation.
The Commission found that the firms engaged in "market sharing, price fixing, customer allocation and capacity reduction, concerning deep sea [Interoceanic or intercontinental] car carrier services." 
The aims of these practices were, according to the EC, to ensure "that the car carriers would keep their respective businesses for certain customers and/or certain routes. They also aimed to preserve their position in the market and to maintain or increase prices, including by resisting requests for price reduction from certain customers." Similar investigations by countries including Australia, China, American and South Africa resulted in fines exceeding $755 million (£586m). 
The case is being spearheaded by Mark McLaren, previously of Which? magazine, who said: ""When UK consumers and businesses purchased or leased a new car, they paid more for the delivery of that car than they should have done, as a result of a long-running cartel by five of the world's leading maritime shipping companies...I strongly believe that compensation should be paid when consumers are harmed by such deliberate, unlawful conduct."
David Scott, from law firm Scott+Scott, which has been instructed by McLaren, said: "Claims of this kind, where very large numbers of class members each suffered losses that are too small to litigate individually, are precisely the types of claim that the UK collective actions regime was designed to facilitate."
Partnership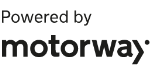 Need to sell your car?
Find your best offer from over 5,000+ dealers. It's that easy.
Did you buy a new car between 2006 and 2015? Let us know if you think you should get compensation below...