Choose a child seat
Have you got the correct child seat in your car? Thousands of parents haven't! We show you how to get on the right side of the new laws
Travelling with children? Are you legal? Since a law change on 18 September, if you carry a child aged under 12 who is less than 135cm tall in your car, you must put them in a booster to raise them to a safer level to use an adult belt.
As a result, the child seat market has exploded, with a confusing variety of designs... so here's our guide to staying within the law and keeping your children safe. The Government believes the new rules could help prevent more than 2,000 child injuries every year. But when Auto Express surveyed parents' response to the changes, the results were shocking.
Nearly half the children we checked in one location were travelling without a booster seat, with many parents com­plaining that retailers had simply sold out of suitable products.
While the law changes did seem to catch manufacturers on the hop, they are now getting their act together. A spokeswoman for Halfords, which sells a wide range of child seats, told Auto Express that stocks are high across all price ranges. What's more, she said that staff are trained to advise parents on which product suits their needs best.
So, what are the options? There are many seats available, varying from only £10 to more than £200, but they fall into three basic varieties.
Booster cushionsFor parents working on the tightest of budgets, booster cushions are the simplest form of child seat. They are usually pieces of plastic, and are shaped, while padding is sometimes – although not always – included. Booster cushions have the effect of raising the child to a suitable level for wearing an adult seatbelt.
Convertible seatsA combination of a booster and a full chair, convertible seats are the most versatile solution for parents. They're often the choice of people with younger children planning for more long-term transport needs, or those hoping to pass the seat down to a sibling when the eldest passes that 135cm milestone.
Full seatsThese products are sometimes seen to have a limited timescale, with kids outgrowing them, but it's not necessarily the case – some provide safe accommodation for babies to near-teenagers. Yet while full seats offer probably the most protection, convincing an 11-year-old they need to sit in such a chair could be tricky!
Click on the images at the top of the story for information on the seat choices available.
ContactsBritax, 01264 386034, www.britax.co.ukGraco , 0870 909 0501, www.graco.comiCandy, 01462 484858, www.icandyuk.comLittle Shield, 01462 484858, www.littleshield.comMaxi-Cosi, 020 8236 0707, www.maxi-cosi.comRecaro, 01926 484111, www.recaro.com
For info and advice, plus manufacturer contacts, visit the childcarseats.org.uk website.
Basically, any child under 12 and less than 135cm tall must use a booster seat. However, there are one or two exceptions to this rule. Taxis are exempt, while if you need to carry an extra child without warning – if you are giving your offspring's friend a lift home after their parent's car breaks down, for example – then you won't be expected to have a seat. If you carry three children and cannot physically fit three boosters across the back of your vehicle, the one in the centre can go without, too.
Partnership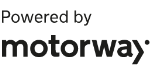 Need to sell your car?
Find your best offer from over 5,000+ dealers. It's that easy.
Far less publicised is the fact that placing a rear-facing baby carrier in the front seat has now been made illegal unless your car's passenger airbag has been de-activated – and this isn't a feature that all models offer. Ignoring the law carries the possibility of a £30 fixed penalty, and if you decide to take the case to court and lose, this can increase to a fine of up to £500.