Qoros opts for Microsoft for its in-car tech
Chinese manufacturer Qoros will use Window Azure for entertainment systems.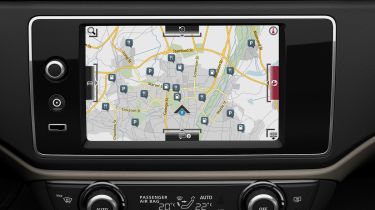 Qoros, the Chinese car maker, will use Microsoft Windows Azure cloud technology to power its in-car entertainment across its new cars, including the BMW 3 Series-rivalling 3 Saloon.
The system will be called 'QorosQloud' and will be accessed through an eight-inch touchscreen. It includes sat-nav, Bluetooth, music systems and vehicle monitoring functions. The maker claims that it will feature more than 30 services for the user.
Drivers will also be able to log on to social media sites, such as Twitter and Facebook, get up-to-date traffic conditions as well as service maintenance requirements.
The manufacturer also claims that the technology will include a number of market firsts and that it will bring "a new perspective to the way motorists interact with their car."
One aspect of this is the technology to tell drivers of parking spaces that are available nearby, which is done through user's smartphone and data connection.
Taking much of its inspiration from smartphones, the touchscreen is controlled by the user swiping their finger across the screen to change menus and access the different functions.
Other features allow you to plot a route before you even get in your car, while the mapping will flag up points-of-interest that it thinks you will be interested in, as well as showing reviews for restaurants or activities from other users.