Top 10 Halloween cars
From bats and beetles to pumpkins and ghosts - Auto Express' top 10 Halloween-themed cars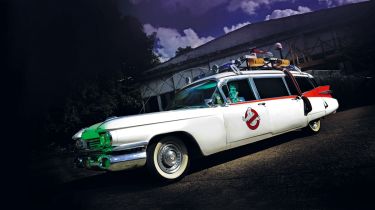 What makes a great Halloween? Pumpkins, ghosts, bugs and bats. Coincidentally, our top 10 list of Halloween-themed cars has all of those things… so to speak. Prepare yourself for some of the scariest haunts of the automotive world, as we take a look at cars with creepy names, intimidating looks and hair-raising performance.
1. Veritas RSIII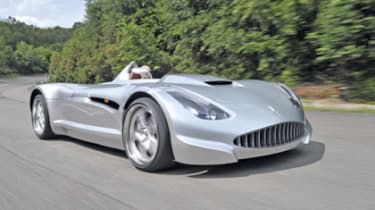 Those wanting to stand out from the crowd this Halloween should look no further than the Veritas RSIII. The grille combines with the angular, devilish headlights to create a spooky look, not too dissimilar to a pumpkin's smile. At around £300,000, it's probably the most expensive Halloween purchase you'll make.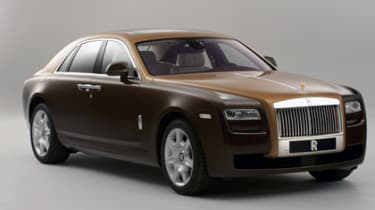 There's an obvious reason this made our list: the name. It was named in honour of the Silver Ghost - a car first produced in 1906. It's available in long-wheelbase, a version that has been extended by 170mm to offer more interior space and a floatier feel, quite suitable for the aptly-named Ghost.
3. Lamborghini Murcielago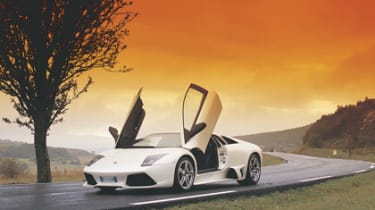 Sadly, the last Lamborghini Murcielago rolled off the production line in Sant'Agata some time ago (to be replaced by the Aventador). It was the 4,099th Murcielago to be built and was bought by a customer in Switzerland. We decided it was a fitting, Halloween-themed car as Murcielago is the Spanish word for bat, and its scissor doors certainly help to distinguish it as one of history's most famed, blood-sucking creatures. Incidentally, a first-generation Murcielago Roadster was used in the 2005 film, Batman Begins.
4. Munster Koach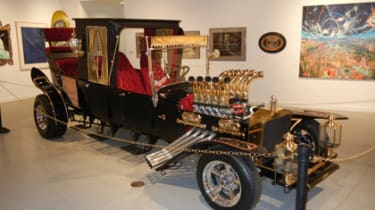 Our personal favourite. The Munster Koach is the family car used in the television series, The Munsters. The blood red interior combines with the gloss pearl black paint to create a truly ghastly effect. It appeared in over twenty episodes throughout two series' of The Munsters, and there's only one in the world.
5. Bond Bug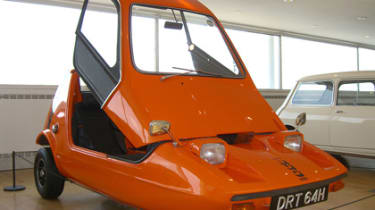 This is the Bond Bug - a British, three-wheeled sports car built from 1970 - 1974. Its wedge shape, along with a lift-up canopy, certainly sets it apart from most sports cars. We felt the bright orange tangerine colour was rather fitting for Halloween - another pumpkin reference - and it's also bug-like, what more do we need to say?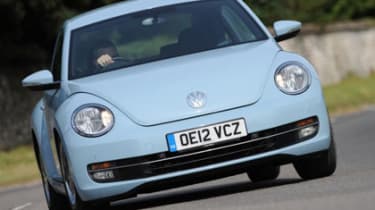 It's Halloween and this is a beetle. A Volkswagen Beetle, albeit. Scary fact: the idea of the Volkswagen Beetle was formulated by Adolf Hitler, who wanted a cheap, simple car to be mass produced for the road network of his country.
7. Chrysler PT Cruiser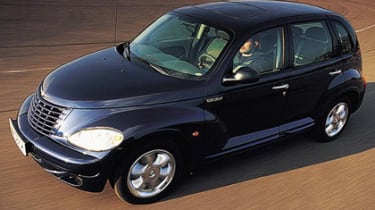 It's simple - the PT Cruiser looks like a mini hearse. The oddball design means it looks like it belongs to a funeral procession. The 'PT' stands for 'Personal Transport' - but that person might not necessarily be alive.
8. Rolls-Royce Wraith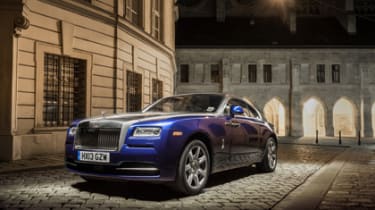 It felt right that the coupe version of the Rolls-Royce Ghost should also make the list, especially given the name. It's the fastest, most powerful car Rolls-Royce has ever built, and it certainly has an imposing presence. The brand describes this four-door Ghost as a 'Super GT' - it retains all the traditional luxury trappings, but gets more style and power than ever before.
Partnership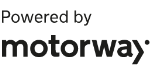 Need to sell your car?
Find your best offer from over 5,000+ dealers. It's that easy.
9. Peugeot 407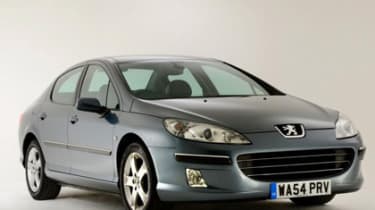 This car looks like a monkfish (probably the scariest thing on the supermarket fish counter). Aside from its appearance, the Peugeot 407 made our list thanks of a whole host of scary faults that will make anybody jump out of their skin. Firstly, diesel 407s with a six-speed auto gearbox have been known to cut out for no apparent reason. Plus, ASP and ESP warnings can be traced to faulty sensors. Bear this in mind if you're after a used 407 this Halloween.
10. Ectomobile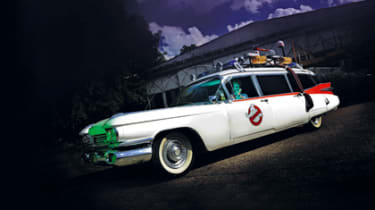 This car catches ghosts for a living. It's the Cadillac Miller-Meteor used in the Ghostbusters franchise - also known as the Ectomobile, or the Ecto-1. 
Image credits: Mikel Ortega, Bahooka