New car audio tech gets "studio quality" sound from MP3s
Harman's Signal Doctor ICE technology turns modern compressed music into "near-studio quality" sound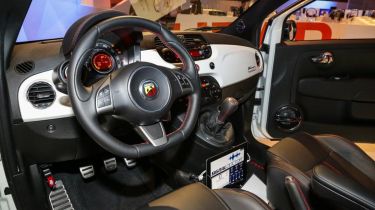 While digital music has made it possible to carry thousands of songs around in your pocket, people who buy expensive in-car audio systems are finding that the highly compressed music files simply don't have the quality to match the stereo.
At the 2014 Consumer Electronics Show (CES 2014) car technology firm Harman claimed to have the answer. The company which makes many of the high-end audio systems fitted to cars under names like Mark Levinson, Harman Kardon, Infinity and JBL, claims to have found a way to restore music files so that you hear them as the artists and production engineers intended.
Digital music comes in many forms, from CDs, which provide near-studio-quality reproduction, to mobile streaming and satellite radio, which can lose up to 90% of the original content. And it's a problem that is only going to get worse without intervention.
• Modern cars at serious risk from computer hackers 
CD players to disappear from new cars
"The car is still the number one place for listening to music for two-thirds of people, but many have never heard their music it in the way it was intended," says Jeffrey Poggi, the company's lifestyle division vice-president for sales and marketing.
"Some cars are not offering CD players any more and the trend is that in time they will be gone. There is a whole generation out there who have never heard uncompressed music,"
The solution Harman has come up with is called Signal Doctor, and it works by rebuilding the stereo effect and restoring the clarity of high-frequency sounds and the musical depth of instruments and vocals which are lost in compression. 
Harman claims it does not operate blindly like some systems, so that there is no adjustment when a CD is playing, for example. It is always switched on and requires no human intervention.
It is already available on some home audio systems, and will be rolled out across the company's in-car. Multimedia and other home audios during this year. 
The top stories from CES 2014
• Modern cars at serious risk from computer hackers• Audi Sport Quattro laserlight for CES debut• New Audi TT interior revealed• Ford C-MAX Solar Energi concept• Kia reveals future tech for production cars• BMW reveals autonomous prototypes• Driverless cars are here: first self-driving car goes on sale