Best car museums and events: UK summer attractions for car fans
We take a look at Britain's car museum highlights and pick the best days out for motoring lovers in summer 2019
UK car fans are spoilt for choice over the summer as Britain has some of the best museums and motoring attractions in the world. There is a wonderful variety of things to see and activities to take part in, covering the full spectrum of cars and motoring, from top tier racing in the BTCC and Formula One down to car meets and hillclimbs.
We've put together a list of the best places around the country to visit should you have a passion for all things four-wheeled and time to indulge it this year. There's everything from attractions for the more mature car fan to cheap, fun days out for car-loving kids.
Below you'll find our run-down of the highlights complete with prices, locations, contact details and links to the websites where you'll be able to book your visit...
• Dream car Christmas gifts for petrolheads
Car events for summer 2019
Formula 1: British Grand Prix
When: 14 JulyAdmission: From £169 on SundayWhere: Silverstone Circuit, Towcester, NorthantsContact: www.silverstone.co.uk/events/2019-formula-1-british-grand-prix
The Home of British Motorsport hosts the British Grand Prix. In 2018, Silverstone was the best-attended Formula 1 event of the entire season, with 340,000 people flocking to the Northamptonshire circuit across the race weekend.
From a spectating point of view, Silverstone is one of the world's finest tracks. Its fast, flowing corners show GP racers at their spectacular best. The section from Copse to Hangar Straight is a stunning place to witness F1 cars; the front runners turn through Copse flat out at around 190mph in qualifying trim, and don't touch the brakes until Stowe roughly 25 seconds later.
It's a pricey event, with grandstand seats costing £255 and upwards, but these are the fastest cars driven by the best drivers in the world. Home hero Lewis Hamilton (right) will be gunning for a record-breaking sixth win, so it might be a chance to witness one of the sport's all-time greats making history. However, team-mate Valterri Bottas – not to mention Ferrari drivers Sebastian Vettel and Charles Leclerc – will be looking to stop him.
Goodwood Festival of Speed
When: 4-7 JulyAdmission: From £39Where: Goodwood House, West SussexContact: www.goodwood.com/motorsport/festival-of-speed
Always one of the highlights of the British motoring calendar, the Goodwood Festival of Speed has gone from strength to strength since the modest first show back in 1993. Now, over 100,000 petrolheads turn up each day to admire the huge mix of cars and bikes on display.
The event is set within the grounds of Goodwood House, and its big draw is the hillclimb route. The 1.16-mile run up the Duke of Richmond's driveway hosts all manner of phenomenal machines: from classic to modern, attainable production cars to iconic race cars and motorcycles, and the overwhelming majority of exhibits are driven in anger.
When they're not, it's possible to view every one up close in paddocks laid out around the pretty West Sussex countryside. New for 2019 is a drift arena, where the noisiest, most tyre-decimating drift cars and stunt bikes can show their mettle.
Each year has a theme, and in 2019 the focus turns to motorsport's record breakers, including land speed record vehicles, the most victorious racing cars and more. Expect plenty of attention to turn to the hillclimb shootout as a result – this year is the 20th anniversary of Nick Heidfeld setting the course record at the wheel of a 1998 McLaren F1 car.
CarFest
When: 26-28 Jul (North); 23-25 Aug (South)Admission: From £69 (adult), £16 (ages 6-16)Where: Bolesworth, Cheshire (CarFest North); Laverstoke Park Farm, Hampshire (CarFest South)Contact: www.carfest.org
Partnership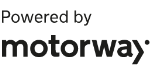 Need to sell your car?
Find your best offer from over 5,000+ dealers. It's that easy.
Hosted by radio DJ Chris Evans, CarFest blurs the line between a car show and a family-friendly music festival. Both North and South events feature a range of historic racers, modern supercars and movie cars, and each venue offers a circuit, so many of the exhibits can be driven at speed. The South event is held on the farm owned by 1979 F1 world champion Jody Scheckter, and several of his racing cars will be in attendance, including his title-winning Ferrari 312 T4 and Tyrrell P34 six-wheeler.
In addition to the other-worldly race and classic cars, each event will host a modern motor show. Here, festivalgoers can view – and in some cases drive – the newest cars on sale today all in one place.
Live music acts across the three-day events include The Human League, Jools Holland and Roger Daltrey, while celebrity chefs help to provide the catering. 
Most importantly, all of the event profits are donated to Children in Need and other children's charities.
Silverstone Classic
When: 26-28 JulyAdmission: From £57Where: Silverstone Circuit, Towcester, NorthantsContact: www.silverstoneclassic.com
When Silverstone isn't home to the cutting edge of modern motorsport, it looks back to some icons of years gone by. The Silverstone Classic delivers a packed weekend of historicmotor racing, in a wide range of categories.
Open wheelers will be well represented, with pre-1966 Grand Prix cars, Formula 2 cars from 1967-1978 and F3 racers from 1971-1984 all featuring in individual races. Other categories include a class for pre-1966 GT cars, an Aston Martin Heritage race, and a historic Touring Car challenge, which sees a number of racers from the Super Touring era swapping paint as they did in the nineties.
As with many other events of 2019, celebrations will mark the 60th anniversary of the Mini, including what will almost certainly become a frenetic one-make race.
Beyond the racing, there are a variety of additional attractions at the Silverstone Classic. A range of car clubs will be in attendance, there's the Silverstone Classic auction, customer test drives and live music.
Tickets are priced from £45 for Friday (qualifying day) while race day tickets cost £69 for Saturday and £57 for Sunday. Children aged 6-16 are charged £6 per day, with those under six getting in for free. Full weekend packages are also available.
Concours of Elegance
When: 6-8 September Admission: From £40 (children under 5 go free)Where: Hampton Court Palace, South West LondonContact: www.concoursofelegance.co.uk
The beautiful grounds of Henry VIII's Hampton Court Palace will host some of the finest and most exclusive classic cars anywhere in the world in early September at the Concours of Elegance.
A collection of 60 machines is entered into the Concours event, and this will include several cars never seen before in the UK. Unlike many other events of its type, the winner is not selected by judges, but the owners of the other cars in the competition.
Elsewhere, another couple of hundred classic cars will be on display for attendees to admire, and the winner of The Club Trophy event will be entered into next year's full Concours of Elegance.
Mountune Ford Fair
When: 4 AugustAdmission: £25, first child free (£5 after that)Where: Silverstone Circuit, Towcester, NorthantsContact: www.fordfair.co.uk/fordfairhome
On 4 August a fleet of Fast Fords will take over Silverstone for the Mountune Ford Fair; Europe's largest blue oval event. Organisers expect 4,000 Fords to turn up, ranging from new and old to standard and tuned.
Title sponsor Mountune will be in attendance, bringing along its newly fettled Fiesta ST, the V8 Spec 2 Mustang RTR and Ford British Touring Car star Sam Tordoff. A Mountune garage offers on-site fitting of performance parts bought on the day, too.
Peugeot Festival 2019
When: 30 JuneAdmission: £12Where: Prescott Hill, GloucestershireContact: www.pugfest.co.uk
Fans of all things Peugeot should head to the Prescott Hillclimb course this June for Pugfest. The French manufacturer's greatest hits will be on display, while owners are invited to bring along what they drive – regardless of age or condition.
There is a range of activities to indulge in, including a concourse competition hosting the finest examples of iconic 205 GTis and many others. In addition to the £12 entry fee, Peugeot owners can spend an extra £7 to run their cars up the famous hillclimb route.
British GT
When: 3-4 AugustAdmission: £20 (under 13 free)Where: Brands Hatch, KentContact: www.britishgt.com
Round six of the British GT series uses Brands Hatch's Grand Prix circuit on 4 August. The two-hour race will see endurance drivers battling in GT3 and GT4-spec cars around one of the UK's most challenging tracks.
As well as the main event, the itinerary includes the MINI Challenge, British F3, VW Cup, Ginetta G40 Cup and CMMC Southern Saloon Car Series.
Goodwood Revival 
When: 13-15 SeptemberAdmission: From £59Where: Goodwood, West SussexContact: www.goodwood.com/motorsport/goodwood-revival
Goodwood's summer of motorsport draws to a close in September with the Revival. It's held at the motor circuit, which is in-effect unchanged since it held international race meetings in the fifties and sixties.
The event looks back to the circuit's heyday, with a long list of racing legends taking to the track in a variety of races and displays. The St Mary's Trophy is always a highlight: former stars of F1, BTCC and endurance racing, among others, do battle in classic touring cars from the sixties. There's a dress code for spectators and drivers alike: period costume is strongly encouraged!
Hagerty Festival of the Unexceptional
When: 20 JulyAdmission: FreeWhere: Claydon House, BuckinghamshireContact: www.unexceptionalcars.co.uk
Do you find unattainable classics and new cars just a little bit dull? Then The Festival of the Unexceptional might be the thing for you. This show celebrates cars which, back in their day, were somewhat commonplace and entirely affordable, but have now become rare and fascinating.
Those who own an old classic can have it judged at the Concours de l'Ordinaire competition on the day. So if you felt that cars like the Vauxhall Belmont failed to get the recognition they deserved back in the late eighties, Claydon House is the place to be this summer.
VW Festival
When: 9-11 August Admission: £15 (under 16s free)Where: Harewood House, West YorkshireContact: www.vwfestival.co.uk
All things Volkswagen – from classic air-cooled Beetles and buses to modern GTIs of all sizes – will be on display at VW Festival. Held at Harewood House near Leeds, the show is packed with activities, and it's not just all about the cars. As well as the 250-strong 'Show & Shine' competition, autojumble and VW-based graffiti art, there's live music and plenty of kids' entertainment over the course of the three-day event.
Beetle fans should look out for the raffle: entrants can win a fully-restored classic Beetle, with proceeds donated to a children's charity. Day tickets cost £15 for adults, with a full weekend ticket priced at £45.
British Touring Car Championship
When: May-AugustAdmission: £28 (under 13s free Sundays)Where: NationwideContact: www.btcc.net
The 2019 BTCC will be getting into full swing over the summer, with five meetings at four venues nationwide.
A packed itinerary means that there's always action on track: in addition to the three Sunday BTCC races, there are Ginetta, Renault Clio, Porsche Carrera and Formula 4 races to keep you hooked all day. Two rounds will take place at Thruxton, Hants (18-19 May and 17-18 Aug), while in the north there's Croft, N Yorks (15-16 Jun), or Oulton Park in Cheshire (29-30 Jun). And don't forget Snetterton in Norfolk (3-4 Aug).
evo track events
When: May-SeptemberAdmission: From £130Where: Bedford, Brands Hatch, GoodwoodContact: www.evo.co.uk/evotrackdays
Our sister magazine evo will host a range of track days throughout the summer. Three evening events will take place at Bedford Autodrome (14 June, 16 August, 6 September), while one-off events are scheduled for Brands Hatch Indy on 31 July and another at Goodwood on 1 August. The Goodwood event runs all day, with half-day tickets costing £150 and full-day entry from £275.
The others take place from 16:30 to 20:00, and there's also the opportunity to meet the evo team. Can you think of a better way for a petrolhead to spend an evening?
London Concours
When: 5-6 JuneAdmission: From £35Where: Honourable Artillery Company, LondonContact: www.londonconcours.co.uk
The London Concours takes place within the grounds of the Honourable Artillery Company in the heart of the capital, providing a unique backdrop to a car show.
It's a garden party full of rare and classic cars, with equally extravagant food and drink available, too. Around 80 vehicles will be on display, ranging from modern supercars to exclusive classics.
Tickets cost £35 per day, while children aged 5-18 get in for £18. More exclusive tickets are available, too: an entry ticket with afternoon tea – featuring sandwiches, cakes and champagne – costs £80 per person. 
Classic Nostalgia
When: 15-16 JuneAdmission: £20 (under 16s free)Where: Shelsley Walsh, WorcestershireContact: www.shelsleywalsh.com/classicnostalgia 
Pre-eighties metal is the subject of the Classic Nostalgia show. Drivers compete to set the fastest time up the 1,000-yard hillclimb course nestled within the Worcestershire countryside, with displays including one-off track specials, classic Minis and Bentleys, plus Group A and B rally cars.
A range of motoring, trade, craft and food stalls, plus a period costume competition, provide a distraction from the on-track action across the weekend.
Isle Of Man TT
When: 25 May-7 JuneAdmission: FreeWhere: Isle Of ManContact: www.iomtt.com
The Isle Of Man hosts one of the fastest and most infamous events of world motorsport, when public roads around the island are closed off and transformed into a 37.73-mile race track.
Last year saw the outright lap record broken, when Peter Hickman averaged an astonishing 135.452mph around the Mountain Course on his BMW S1000RR superbike. Grandstands aside, trackside viewing is mostly free, although it's worth checking with the course marshals while searching for a safe vantage point.
Best car museums in the UK
Beaulieu National Motor Museum
Where: Brockenhurst, HampshireAdmission: £24.75 (adults), £12.50 (children, 5-17), free (under 5) when bought on the door, or £19.50 and £9.50 respectively if bought in advance.Contact: www.beaulieu.co.uk, 01590 612 345
A name that will resonate with all motoring fans, Beaulieu is packed full of history. With over 250 historic cars and bikes telling the story of British motoring it's a must for any car fan. The ticket includes access to the museum, plus the famous Victorian Palace House and the surrounding grounds and gardens.
Key exhibits include everything from record-breakers and cars that have starred in films, to race-bred machines from rallying and Formula One. Beaulieu is open every day from 10am to 6pm in the summer. 
British Motor Museum, Gaydon
Where: Gaydon, WarwickshireAdmission: £14.50 (adults), £9 (children, 5-16), free (under 5s)Contact: www.britishmotormuseum.co.uk, 01926 641 188
The British Motor Museum, formerly known as the Heritage Centre, has re-opened following a £5 million revamp. Set between the Aston Martin and Jaguar Land Rover sites near Gaydon, Warwickshire, the museum packs a huge collection of British cars with a big emphasis on domestically made vehicles, with marquee badge names sitting alongside brands made under licence on these shores.
The 'Collections Centre' offers a behind the scenes experience for visitors to see how the museum stores and restores many of the cars on display, while the mezzanine is used for a variety of temporary exhibitions. During the summer the museum is open seven days a week, from 10am to 6pm.
Brooklands Museum
Where: Weybridge, SurreyAdmission: £14.50 (adult), £8.00 (children, 5-16), free (under 5s)Contact: www.brooklandsmuseum.com, 01932 857 381
Brooklands is where it all began for UK motorsport, and is host to the world's first purpose-built motor racing circuit. The museum pays homage to this, displaying British engineering and technological marvels from throughout the 20th century.
Alternative means of transportation are covered, too, with a Concorde exhibit and other pieces of aviation history, while there's a host of specialist car days held throughout the year. Brooklands is open from 10am to 5pm during the summer.
Which is your favourite motoring attraction? Let us know in the comments below...