"Healthy rivalry between Peugeot, Citroen and DS is great for the brands"
Our man thinks healthy rivalry between Peugeot and Citroen helps produce some of the best, most desirable real-world models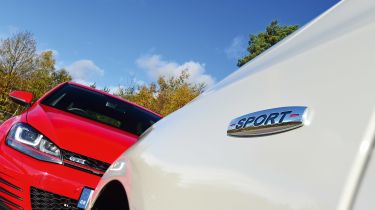 Sibling rivalries fought out in public can be awkward affairs. But for the paying customer, they're irresistible.
The warring Gallagher brothers, Liam and Noel, serve up exactly what the public wants, as do Venus and Serena Williams. Meanwhile, 'little' Nico Rosberg together with 'older big bruv' Lewis Hamilton desperately try to outdo each other in F1. 
But if you think the on-track battle between this pair of Mercedes clan members is fierce, you should see, taste and feel the in-showroom competition between Peugeot and Citroen at the minute. There's much respect, very little bad blood and zero prospect of dirty tricks. But there is, like never before, genuinely healthy rivalrybetween them in the new car market.
Long may it continue. The brands that are keenest to fight the good fight in the sales war are those that try hardest to satisfy the consumer. Revitalised Peugeot and newly confident Citroen are now doing exactly that. Both strive to – and often do – produce some of the best, most desirable real-world models, with appropriate price tags. 
Equally important are their generous discounts and other offers. Peugeot and Citroen are among the leaders in this area and this, in part, is why they're collectively outselling, for example, the joint might of Nissan and Honda in the UK this year – despite the fact that the French pair has no factories here, while the Japanese duo does. 
Thankfully, the fun and games from France will continue. The RCZ still has some way to go, Peugeot assured me at the recent Paris Motor Show – while at the same time issuing a reminder of its new "upmarket but still affordable" philosophy. A top Citroenexec whispered in my ear that nothing would please him more than to work full-time on making an all-new, circa-£10,000 2CV.
At the other end of the scale, Citroen's DS brand looks on course to be for Citroen what Lexus is for Toyota – a fully fledged, standalone premium marque to complement bigger selling, more modestly priced products.
This time in 2012 in Seoul, "losers" was the word a senior director at Hyundai-Kia HQ mouthed to me as he cruelly described Peugeot and Citroen. With respect, matey, you couldn't have got it more wrong.
Do you think Peugeot, Citroen and DS are likely to become a force to be reckoned with? Let us know in the comments below, on Twitter or Facebook...