Apple CarPlay to turn iPhone into car remote control
Apple is looking at turning the iPhone into a remote control for your car that can unlock and even start the engine on approach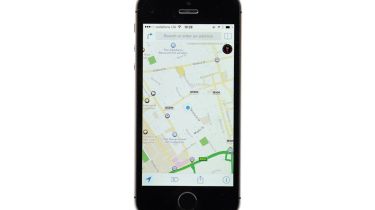 US technology giant Apple has filed a patent that could allow an iPhone to operate a vehicle's features outside the car without input from you. It could lock and unlock the car depending on where you are standing, and even fire up the engine for you.
Using Apple's new CarPlay in-car system, the software would use Bluetooth and 'Geo-fenced location abilities' to work out where you are in relation to the car. In theory, it could open the doors or boot if you approached with an iPhone in your pocket, or sense you were leaving the car and automatically lock it.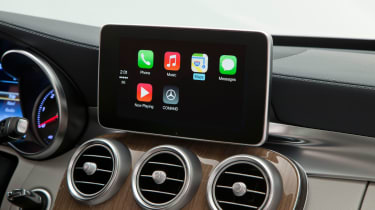 The system could start the engine for you or operate various entertainment of ventilation functions inside according to preset commands. It could also be compatible with 'pre-warming' functions already available on some premium models.
As the patent has just been filed, it is unlikely we will see this tech appearing very soon. But as the CarPlay system already exists, it wouldn't take too much development.
CarPlay, launched in March this year but delayed for unknown reasons, is expected to be rolled out on Hyundai, Mercedes, Honda, Volvo and Ferrari models in early 2015. It uses the Siri voice control to let drivers make calls, send messages and access maps.
The system will soon be rolled out by Apple the include 24 new manufacturers, such as Ford, Peugeot and Land Rover.
Would you trust your iPhone to lock your car for you? Let us know in the comments section below...