SEAT's future is bright…and you've played a significant role
The influence of Driver Power is clear to see, as SEAT plans to turn around its dealers as a result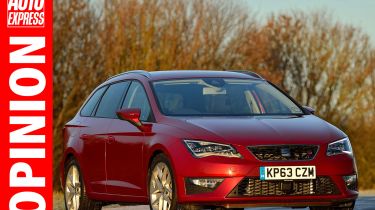 We've often said that Driver Power is the owner survey that car manufacturers listen to – and this week comes further confirmation.
SEAT UK director Neil Williamson admitted as much to me in a wide-ranging discussion to mark two years in charge of the brand here. It's been a successful period – the straight-talking Mancunian has overseen a period of great growth, with retail sales up 50 per cent and an award-winning stable of cars, including the Leon ST. As he put it: "I now never get asked the question: 'When is the company being sold?'"
Now Williamson is turning his attention to improving the dealer network, as revealed in our story. It's much needed – you voted SEAT's franchises the worst in Britain in Driver Power this year, with their workmanship, technical knowledge and cleanliness and atmosphere all slated.
• SEAT dealers set for overhaul
"We spoke to the dealers at a director forum in the summer and showed them the survey result," admitted Williamson. "We need to address it and have started to. It's never good news to get a bad survey result – but it was actually good timing." 
Williamson went to Spain, secured money to improve his network and now every single dealer will be rebranded. He expects it to have an effect. "They are 14 years out of date," he said. "And the biggest win when you reinvest in premises is how staff feel about working there. When they feel good, guess what? The customer service improves."
Based on what we have seen from SEAT in the past couple of years, there's every reason to believe Williamson will drive up standards – conclusive proof that your feedback is essential reading for car makers. Driver Power really is the best way to force change in the industry – so log on now to have your say.
To take part in Driver Power, click here...