"2014 was a great year for car fans, but 2015 will be even better"
Editor-in-chief Steve Fowler says 2015 is shaping up nicely - especially from a British point of view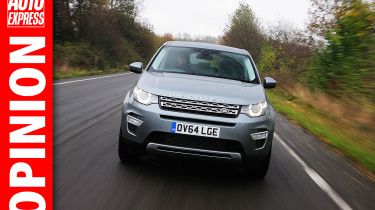 This past year has been remarkable for a whole host of reasons. Whether it's car sales, launches, technology or some of the more bizarre stories we've covered this year, 2014 is going to take some beating.
But the good news is that 2015 is already shaping up to be even better – especially from a British point of view. We've already had an exclusive first UK test of the new Land Rover Discovery Sport – the first in a long line of new models in 2015 from Jaguar Land Rover.
We've also had news of James Bond's new car, the Aston Martin DB10 – it's going to be a busy year for Aston in 2015 under new leadership, before things really start to kick on in 2016.
• No drink, No doubt: our drink-drive campaign
Bentley has just announced £40m-worth of investment in its facilities at Crewe and we should get first sight of its new SUV next year.
There'll be more Lotus news, Nissan will continue to produce more and more cars up in the north-east (including next year's Infiniti Q30), the MINI success story is set to continue with another new model and Toyota's Derbyshire plant is still a model of efficiency others copy.
We'll see a new British-built Vauxhall Astra, more of McLaren's smaller sports cars and Honda will be waking from its slumber with an exciting new SUV plus the long-awaited new Type R and NSX. And what's the betting great Brit Lewis Hamilton makes it two world titles on the trot?
• New car sales up again in November
That, as they say, is the tip of the iceberg, so you can tell why we're so excited – and why we hope you'll continue to let us bring you the very latest and best car news in 2015.
Thanks for your support this year and, on behalf of every one of us at Auto Express, have an enjoyable and safe festive season.