"Germany's number one when it comes to designing and building the best cars"
As Mike Rutherford has voted in 2015's World Car Awards, he thinks the Germans have the market cornered, but Brits aren't far behind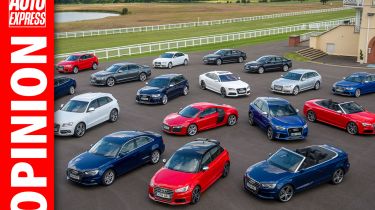 Looks like Germany has done it again – demonstrated to dozens of rival nations that it is THE designer, builder and seller of cars that qualify as best overall.
Whether it's sub-£20,000 family workhorses, prestige motors costing nearer £200,000, or all the sports car and premium metal in between, the Germans have got the entire market at worst covered and at best cornered.
• World Car of the Year 2015: the finalists
As a Brit it's not easy to admit all this. But the fact is that more than one-third of the best new luxury, performance or run-of- the mill cars that have just gone on sale wear Audi, BMW, Mercedes or VW badges.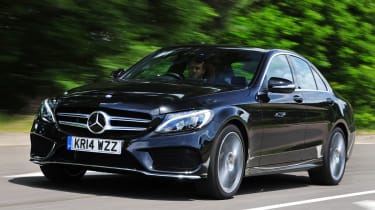 Who says? 75 independent, hard to impress motoring journalists from 22 countries on every continent. Collectively, we (Steve Fowler and I are two of the 75) have driven thousands of new cars while serving as World Car Awards jurors.
We've just voted in the first round of the 2015 WCAs. And after accountancy firm KPMG tabulated our ballots, it was clear that we rate American, British, French, Japanese, Korean and Swedish cars – but rate German cars even higher.
For example, in the World Performance Car category of the WCAs, 50 per cent of the finalists are German. Not that the UK and its world- class car workers need be embarrassed by any of the above.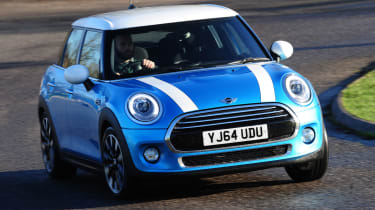 We're only a comparatively small car-producing nation, yet we have four models – the Bentley Continental GT Speed, Jaguar F-Type R Coupé, MINI and Range Rover Autobiography Black LWB in the WCA finals.
And it would have been five had the Jag XE gone into production and on sale around the globe a little earlier. Worry not – it's a 2016 WCA contender.
True, at the minute, Germany's the number one when it comes to designing and building the best. And the revitalised Americans and Japanese are in a battle for the runner's-up spot. That leaves Britain in fourth place, ahead of France, Korea, Sweden and countless others.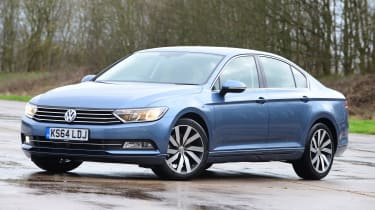 It's fair to say that Blighty (with a little help from German and Indian investors) is punching well above its weight. And don't be surprised if the Brits pick up a gong or two at the WCA ceremony in New York this April. After all, Bentleys, MINIs, Jags and Land Rovers are, like the people who make them, world class.
Which nation builds the best cars? Let us know what you think in the comments below...