Honda's motorsport chief Yasuhisa Arai on the challenges of Formula 1
Honda is back in Formula 1 in 2015 with McLaren, and we found out more about its return from Yasuhisa Arai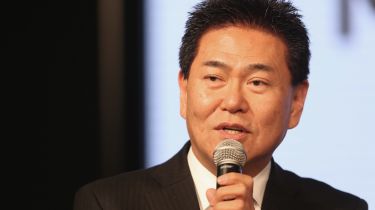 Following our chat with McLaren driver Jenson Button at the Geneva Motor Show, we caught up with Honda's motorsport chief Yasuhisa Arai.
• Fomula 1 2015: season preview
Why is Honda back in Formula 1 now?
There are two reasons: one is regarding the new regulations. I think the new regulations are more environmentally friendly, which provides us with lots of technical challenges. And the Honda DNA is about racing so we have to race, any category and every category.
What has changed between now and 2008 in the way you're having to approach Formula 1?
Unfortunately we left Formula 1. The company financial situation was so bad, but we all wanted to continue with Formula 1. Sadly we couldn't. Our heart was always thinking of the greatest race. Right now we're ready to get back to many things, especially with the new regulations with a good environmental solution for the future of the car.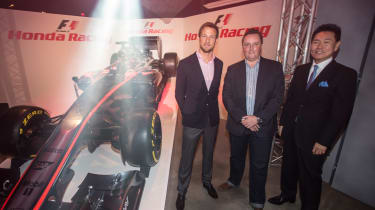 Why are you an engine supplier and not a team owner like last time?
It's what we are best at. Last time was a sad era from 2000 to 2008 when we were a team, but there were some difficulties in terms of logistics and management to make the the best Formula 1 team. We wanted to concentrate on the technology, which is the most important thing for Honda, to develop a good solution for the environment.
What are your biggest challenges this year?
We left seven years ago – a long time – so we don't have actual experience of Formula 1 right now. Today it's very aggressive and a steep learning curve – it's very competitive and more difficult to find solutions, it's very tough with complex hardware and also the software. That's very challenging – we enjoy trying to solve the issues.
What does success look like for you in 2015?
We want to be competitive in the races. We are in a difficult situation because of the lack of laps in winter tests, but most of the data gathering was good. We are ready to go to Australia – every technical piece is like a jigsaw puzzle, but we still work hard to be able to see the big picture using the pieces we're getting now.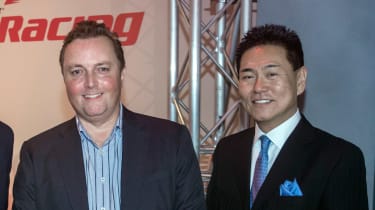 Will you win races this year?
I hope so. That is our target. During the first races we will push hard to learn from the technical pieces to help to achieve our dream.
What does Formula 1 give to Hondas like the new Jazz and HR-V?
The actual cars are quite different, but the mass production car has as many technical challenges inside the car. The philosophy is similar so we put the same mindset into each car. Heat regeneration systems are one of the solutions for future cars we are looking at from Formula 1 – it's very important for the future.
Why McLaren?
It's the best solution for us and the best solution for McLaren. Of course, we have a very fruitful history together and I respect the way that they always think about the win, the same as Honda, and to concentrate on technology – McLaren is a company that's driven by technology. We are very similar in mind, even if the character is very different.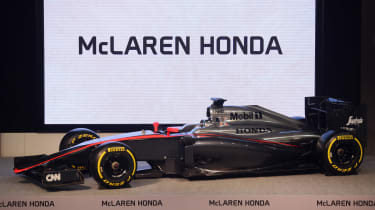 What's it like working with Jenson Button?
Partnership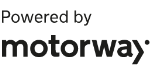 Need to sell your car?
Find your best offer from over 5,000+ dealers. It's that easy.
He's a great driver, a champion driver. He's got a high level of stability and he's an excellent driver to help us to build up the car. He provides good feedback every time he's in the car.
And what about Fernando Alonso?
He's very frustrated – he wanted to drive at the tests in Barcelona. We're waiting for the final green light from the FIA to sign him off. We know that there's nothing wrong with the car, we've shown all the data to the FIA.
Now check out our full 2015 F1 season preview.