F1 preview 2021: full Formula One grid guide for the new season
We assess the prospects of every team, car and driver on the F1 grid for the 2021 season
The new Formula 1 season is upon us with the opening round set to take place in Bahrain this Sunday. Although the cars are largely carried over from last year, aerodynamic changes have taken place - specifically a reduction in the outer floor area that's designed to trim downforce levels. While the rule tweak is unlikely to turn the grid on its head, some of the teams had clearly made progress during testing while others seemed to struggle.
If the changes to the car are not dramatic, the same can not be said of the driver line-ups. The headlines are Sergio Pérez to Red Bull, Sebastian Vettel to Aston Martin, Fernando Alonso to Alpine, Daniel Ricciardo to McLaren and Carlos Sainz to Ferrari – and Michael Schumacher's son Mick will make his debut with Haas. So there are plenty of drivers with plenty to prove when the lights finally go out.
Take a look at our grid guide below to get up to speed with F1's 2021 season.
2021 grid guide
Mercedes
Engine: Mercedes  
Races: 227 
Wins: 115  
Titles: 7  
Last year: 1st
Haven't we heard this before? Mercedes has struggled in testing, Red Bull/Ferrari (delete as appropriate) has looked strong, this could be the year the champions drop the ball…
Yet the Brackley squad was dealing with several major issues: gearbox woes, then an unstable rear end and simply slower pace than Red Bull. It's also had less time to fix those issues than it would have in previous years, with just a fortnight between testing and the season-opening race in Bahrain.
In all honesty, things are unlikely to have comprehensively fallen apart for the team over the winter, and the compact three-day test in Bahrain was even less representative than the usual six-day affair we get in Barcelona. But there is a chink in the armour here, and Red Bull in particular looks to be in a good position to exploit it.
Drivers
Lewis Hamilton
Races: 266
Wins: 95
Titles: 7
Last year: 1st 
Age: 36 
2021 Objective: Anything less than an eighth title will be a disappointment for the Briton. The question is, will he keep going into F1's new era in 2022?
Valtteri Bottas
Races: 157
Wins: 9 
Titles: 0
Last year: 2nd 
Age: 31 
2021 Objective: Given the car, Bottas's only target can be the title – but that's been the case for a few years and he hasn't done it. Now, George Russell waits in the wings.
Red Bull
Engine: Honda  
Races: 304 
Wins: 64 
Titles: 4  
Last year: 2nd
Red Bull is the only team that realistically could end Mercedes' dominant run in 2021. While engine supplier Honda will exit the sport at the end of the year, the Japanese brand has vowed to continue developing its engine to the end, so that Red Bull inherits the most potent power unit possible when it takes the engine in-house and development is frozen from the beginning of 2022.
In the cockpit, new signing Perez will have been rejuvenated by his maiden win at the end of 2020, while the permanently fired-up Verstappen never misses an opportunity. 
Partnership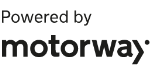 Need to sell your car?
Find your best offer from over 5,000+ dealers. It's that easy.
As always, testing doesn't tell the full story, but both drivers were positive about the car. Verstappen set the fastest time of the three days' running in Bahrain and Mercedes admitted the RB16B had the better of it in terms of race pace. Watch this space.
Drivers
Sergio Pérez
Races: 195  
Wins: 1 
Titles: 0  
Last year: 4th 
Age: 31 
2021 Objective: Going up against Verstappen will either sound the death knell for Perez's career, or spark a rebirth. What he lacks in qualifying pace he makes up for in racecraft.
Max Verstappen
Races: 119  
Wins: 10 
Titles: 0  
Last year: 3rd 
Age: 23
2021 Objective: A sorted car and strong Honda power unit could give the Dutchman an outside shot at the title should Mercedes slip up – however unlikely that may seem.
McLaren
Engine: Mercedes  
Races: 884 
Wins: 182  
Titles: 8  
Last year: 3rd
McLaren's recovery from the nightmare Honda years was really consolidated in 2020, with a third-place finish in the constructors' championship standings.
Now the next phase begins: getting the Woking squad back to the winning ways it has enjoyed in the past. That won't happen this season; in addition to having to carry most of its car over like the rest of the grid, the team has also had to fit the Mercedes engine to a chassis designed around the Renault unit it had used in 2020.
But McLaren should be able to maintain its momentum: strong pace and reliability were there in testing, while new signing Daniel Ricciardo brings bags of energy and hunger. After disappointment at Renault, he knows his three-year deal here is probably his last realistic chance to win the driver's title.
Drivers
Daniel Ricciardo
Races: 188  
Wins: 7 
Titles: 0  
Last year: 5th 
Age: 31
2021 Objective: Ricciardo needs to get his feet under the table fast, assert himself as team leader without alienating Norris and lay the ground for a title run in 2022 or 2023.
Lando Norris
Races: 38  
Wins: 0
Titles: 0 
 Last year: 9th 
Age: 21  
2021 Objective: Norris's honeymoon period in F1 is over. He needs to show he's a future champion by giving Ricciardo a hard time, while maintaining harmony in the team.
Aston Martin
Engine: Mercedes  
Races: 6 
Wins: 0  
Titles: 0  
Last year: 4th
New name, new colour scheme, new four-time champion driver: amidst all this, it's important to focus on what's not new at Aston Martin. This, after all, is the rebranded Racing Point team that has consistently won the 'points scored per pound spent' title in past years. Its 2021 car is essentially the 2020 model, which itself was essentially the 2019 Mercedes – so not a bad starting point.
New team owner Lawrence Stroll is determined to turn it into a championship contender, not just one that snatches the odd win, as it did with Sergio Pérez last season.
Achieving that aim will depend on how the money is spent in developing the 2022 car, but in the meantime this is a squad with every possibility of scoring multiple podium finishes and beating McLaren to third in the constructors' standings.
Drivers
Sebastian Vettel
Races: 258  
Wins: 53 
Titles: 4  
Last year: 13th 
Age: 33
2021 Objective: How Vettel fares at Aston will be one of the most interesting stories this year. He'll either get a second wind, or continue his moribund 2020 Ferrari form, then retire.
Lance Stroll
Races: 79  
Wins: 0 
Titles: 0  
Last year: 11th 
Age: 22  
2021 Objective: Stroll is much better than his detractors claim and definitely has poles and wins in him as a driver – there's just the lingering question of how badly he wants it. 
Alpine
Engine: Renault  
Races: 0 
Wins: 0  
Titles: 0  
Last year: 5th
Renault's return to F1 as a works team fell short of expectations (according to its stated plans, it should have won the championship by now, but finished fifth last year), so top brass will be hoping the switch to Alpine branding gives the team a shot in the arm.
There's change at the top, with Cyril Abiteboul sent packing in favour of ex-Suzuki MotoGP boss Davide Brivio. His brief is to maximise the team's performance at the track, while former McLaren, Ferrari and FIA engineer Marcin Budkowski focuses on car development back at the factory.
World titles with Schumacher in '94 and '95, and Alonso in '05 and '06 are part of this team's DNA, but testing suggested it hasn't progressed much beyond last year's level and could lose out to a resurgent AlphaTauri or Ferrari in the ultra-close midfield scrap.
Drivers
Fernando Alonso
Races: 314  
Wins: 39 
Titles: 2  
Last year: N/A 
Age: 39 
2021 Objective: More wins and titles seem unlikely for Alonso; instead, this should be more about the team using his fierce drive and attention to detail to help it to improve.
Esteban Ocon
Races: 67  
Wins: 0 
Titles: 0  
Last year: 12th 
Age: 24  
2021 Objective: Ocon needs to rebuild his 'next big thing' reputation after suffering an underwhelming 2020. Matching (or beating) Alonso would do the trick. 
Ferrari
Engine: Ferrari  
Races: 1,010 
Wins: 237  
Titles: 16  
Last year: 6th
Ferrari's 2020 season was truly a year to forget: its worst finish in the constructors' table since 1980, with the potential of 2019, when Leclerc won twice, seemingly lost.
The squad has dug deep over the winter to remedy deficits in two key areas: engine power and rear-end stability. On the basis of testing performance in Bahrain, it seems to have done the job, but in terms of outright pace and power it's likely still some way off Mercedes and Red Bull at the sharp end.
On the driver front, the departure of a clearly unhappy Vettel to Aston Martin will have cleared the air a bit. In addition his replacement Carlos Sainz is a hard-working and no-nonsense character who should gel well with the equally straightforward Leclerc. Consistent points finishes and the odd podium will be a good outcome here.
Drivers
Charles Leclerc
Races: 59  
Wins: 2 
Titles: 0  
Last year: 8th 
Age: 23    
2021 Objective: Leclerc should be battling Hamilton and Verstappen for poles and wins week-in, week-out; 2020's Ferrari didn't let him do that, but he's still the real deal.
Carlos Sainz
Races: 119  
Wins: 0 
Titles: 0  
Last year: 6th 
Age: 26  
2021 Objective: Sainz has become one of the most consistent and complete F1 drivers there is – but whether he has the raw speed to beat Leclerc remains to be seen.
AlphaTauri
Engine: Honda  
Races: 17 
Wins: 1  
Titles: 0  
Last year: 7th
A rebrand to help promote Red Bull's new fashion line did nothing to hurt the prospects of the team formerly known as Toro Rosso in 2020: there was Gasly's memorable Italian Grand Prix victory, as well as a string of less spectacular but still solid performances.
Now the Italian team is in line for the same Honda engine boost as the 'senior' outfit, and has a lead driver in Gasly whose confidence is fully restored following his 2019 low point of demotion from Red Bull.
AlphaTauri also boasts an exciting rookie signing in the shape of 20-year-old Japanese racer Yuki Tsunoda, who impressed with his pace and approach in pre-season testing.
Both he and Gasly look well placed to get their elbows out and be serious players in the midfield battle; fourth or fifth place in the final standings must be the target.
Drivers
Pierre Gasly
Races: 64  
Wins: 1 
Titles: 0  
Last year: 10th 
Age: 25  
2021 Objective: He completed his post-Red Bull redemption by winning the Italian Grand Prix; now, he just needs to stay in the thick of the midfield to maintain his reputation.
Yuki Tsunoda
Races: 0  
Wins: 0 
Titles: 0  
Last year: N/A 
Age: 20  
2021 Objective: Get stuck in and justify the considerable hype building around him. Tsunoda has speed and car control in spades, and could spring some surprises.
Alfa Romeo
Engine: Ferrari  
Races: 148 
Wins: 10  
Titles: 0  
Last year: 8th
What Alfa Romeo's long-term motorsport future is in the context of the Stellantis Group is anyone's guess, but continuity is the word for now at the Swiss outfit formerly known as Sauber (then BMW, then Sauber again).
On the technical front, the team looks set to reap the benefits of Ferrari's off-season engine development, while reliability seems rock-solid; it racked up the most laps of any team at pre-season testing in Bahrain.
At the wheel, while neither Raikkonen's seemingly endless career twilight nor team-mate Giovinazzi's good-but-not-great track record are particularly inspiring, the team at least doesn't have the added burden of guiding an inexperienced rookie through a debut season. It should be able to stay clear of Williams and Haas over the year and mix it up with the core midfield pack on good days.
Drivers
Kimi Raikkonen
Races: 332  
Wins: 21 
Titles: 1  
Last year: 16th 
Age: 41     
2021 Objective: With the 2022 rules imminent, this seems like the logical year to finally hang up the helmet. Just needs to make sure that he keeps racing hard to the last flag.
Antonio Giovinazzi
Races: 40  
Wins: 0 
Titles: 0  
Last year: 17th 
Age: 27      
2021 Objective: Prove he can contribute into 2022 and beyond, and not be replaced by an up-and-coming youngster from Ferrari's Driver Academy programme.
Haas
Engine: Ferrari  
Races: 100 
Wins: 0  
Titles: 0  
Last year: 9th
Haas's 2021 line-up presents two distinctly different stories: on one side of the garage, the fairytale F1 debut of Mick Schumacher, son of one of the all-time greats, made bittersweet by the long-term consequences of his father's life-changing skiing accident.
On the other, Nikita Mazepin, son of the team's wealthy Russian sponsor, a driver with a history of dirty tactics in the junior categories and the added shame of a sexist social-media scandal hanging over him.
The irony is neither of them may be able to make much of an impression due to team owner Gene Haas's decision to focus on 2022 and not bother developing this year's car.
Team principal Guenther Steiner says he's philosophical about the move, that the team is ready for a tough year and that it'll focus on giving its two rookies a good F1 education.
Drivers
Nikita Mazepin
Races: 0  
Wins: 0 
Titles: 0 
Last year: N/A 
Age: 22  
2021 Objective: Out of the car: show he's genuinely learned from the groping incident he's been rightly condemned for. In the car: show that he's more than a pay driver.
Mick Schumacher
Races: 0  
Wins: 0 
Titles: 0  
Last year: N/A 
Age: 21     
2021 Objective: With the car likely off the pace, all he can do is get his head down and focus on learning the nuts and bolts of F1, while maybe letting his personality show more.
Williams
Engine: Mercedes  
Races: 748 
Wins: 114  
Titles: 9  
Last year: 10th
Williams changed hands last season for the first time in its history, with founder Sir Frank and his daughter Claire handing over the reins to a US investment group. The real fruits of that transaction probably won't be seen until 2022 at the earliest, but early signs are promising, with Jenson Button brought on board as an adviser and highly rated, ex-Volkswagen Motorsport boss Jost Capito joining the team as CEO. 
In the short term, Haas's decision to focus on the 2022 rule changes and not develop its 2021 car at least opens up the potential for Williams to avoid yet another wooden spoon. Unlike its rival, the Oxfordshire squad is promising a 'modest' development programme for its car throughout the 2021 season, and in Russell it has the driver to take advantage of any opportunities that open up.
Drivers
Nicholas Latifi
Races: 17  
Wins: 0 
Titles: 0  
Last year: 21st 
Age: 25  
2021 Objective: Unlike his team-mate, Latifi isn't a top-drawer talent with potential titles in his future; there's little he can do beyond keep his nose clean and rack up race finishes.
George Russell
Races: 38  
Wins: 0 
Titles: 0  
Last year: 18th 
Age: 23  
2021 Objective: Russell staked his claim to a future at Mercedes with his 'super-sub' performance for the team last year; he can now bide his time until the seat is available.
2021 F1 Calendar
There are 23 races, but dates could be subject to change due to local Covid-19 restrictions
| | | | |
| --- | --- | --- | --- |
| Round | Dates | Race | Location |
| 1 | 26-28 MAR | Gulf Air Bahrain Grand Prix | Sakhir, Bahrain |
| 2 | 16-18 APR | Pirelli Gran Premio Del E Dell'emilia Romagna | Imola, Italy |
| 3 | 30 APR-02 MAY | Heineken Grande Prémio De Portugal | Portimao, Portugal |
| 4 | 07-09 MAY | Aramco Gran, Premio De España | Barcelona, Spain |
| 5 | 20-23 MAY | Grand Prix de Monaco | Monaco |
| 6 | 04-06 JUN | Azerbaijan Grand Prix | Baku, Azerbaijan |
| 7 | 11-13 JUN | Heineken Grand Prix Du Canada | Montreal, Canada |
| 8 | 25-27 JUN | Emirates Grand Prix De France | Paul Ricard, France |
| 9 | 02-04 JUL | myWorld Grosser Preis Von Österreich | Red Bull Ring, Austria |
| 10 | 16-18 JUL | Pirelli British Grand Prix | Silverstone, UK |
| 11 | 30 JUL-01 AUG | Magyar Nagydíj | Hungaroring, Hungary |
| 12 | 27-29 AUG | Rolex Belgian Grand Prix | Spa, Belgium |
| 13 | 03-05 SEP | Heineken Dutch Grand Prix | Zandvoort, Netherlands |
| 14 | 10-12 SEP | Heineken Gran Premio d'Italia | Monza, Italy |
| 15 | 24-26 SEP | VTB Russian Grand Prix | Sochi, Russia |
| 16 | 01-03 OCT | Singapore Airlines Singapore Grand Prix | Singapore |
| 17 | 08-10 OCT | Japanese Grand Prix | Suzuka, Japan |
| 18 | 22-24 OCT | Aramco United States Grand Prix | CotA, USA |
| 19 | 29-31 OCT | Gran Premio De La Ciudad De México | Mexico City, Mexico |
| 20 | 05-07 NOV | Heineken Grande Prêmio De São Paulo | São Paulo, Brazil |
| 21 | 19-21 NOV | Rolex Australian Grand Prix | Melbourne, Australia |
| 22 | 03-05 DEC | Saudi Arabian Grand Prix | Jeddah, Saudi Arabia |
| 23 | 10-12 DEC | Etihad Airways Abu Dhabi Grand Prix | Abu Dhabi |