F1 road cars: performance cars from the 2021 Formula One teams tested
We put the performance products of seven Formula One teams through their paces on track
It looks like 2021 is set to be a golden year for Formula One. Seven of the 10 entrants on the grid will be fully manufacturer-backed, while four – Ferrari, Honda, Mercedes and Renault – will supply the power units for the entire grid. 
Each wants to become world champion, not only for the thrill of competition, but in order to forge links between motorsport success and the road cars that we can buy. We've lined up seven performance cars from those constructors to see how deep the associations lie.
Alpine
Alpine A110 Colour Edition
Price: £59,740
Engine: 1.8-litre 4cyl turbo
Power: 288bhp
Transmission: Seven-speed auto, rear-wheel drive
0-62mph: 4.4 seconds
Top speed: 161mph
While the Alpine name and colours are new to the Formula One grid for 2021, behind the scenes stands a well established operation. Alpine's parent company Renault has rebranded the squad that formerly took its own name to reflect its performance car ambitions both on road and on track. 
But while it's a relative newcomer to F1, Alpine has enjoyed success in other motorsport disciplines for decades. The original A110, which inspired the design of the striking modern-day model, was a star of rallying, winning the World Championship for Manufacturers in 1973. More recently, Alpine has enjoyed success in the LMP2 category of the World Endurance Championship.
Much like the F1 car, Alpine's current one-model road-car range uses Renault power; behind the driver of the A110 is a 1.8-litre four-cylinder turbo engine from the Mégane hot hatch. Allied to a lightweight, rear-driven chassis, this coupé offers one of the purest driving experiences available today.
Mercedes-AMG
Mercedes-AMG GT 4-Door Coupe
Price: £145,495
Engine: 4.0-litre V8 twin-turbo
Power: 630bhp
Transmission: Nine-speed auto,four-wheel drive
0-62mph: 3.2 seconds
Top speed: 196mph
Of all the manufacturers competing in F1, it falls to the brand that has dominated the sport since 2014 to give us mere mortals the closest idea yet of what Lewis Hamilton gets up to in his day job. 
Due later this year, the AMG One hypercar uses an evolution of the hybrid V6 turbo power unit that has thrust Mercedes to every driver and constructors' title for the last seven years. To make the car more driveable on the road, the 1.6-litre V6's idle speed will drop, as will the rev limit to improve longevity, although it still stands at a heady 11,000rpm. The hybrid battery size will increase, too, giving the One a fully electric range of 16 miles. 
The current big-hitters in the mainstream AMG range, such as the GT 4-Door Coupé here, make use of twin-turbocharged V8 power. And if you ever wonder about the size of the car Lewis Hamilton will aim to take his record-breaking eighth world title this year, its two-metre width and five-metre length are almost identical to the AMG GT 4-Door Coupé.
Ferrari
Ferrari 488 Pista
Price: £252,765
Engine: 3.9-litre V8 twin-turbo
Power: 710bhp
Transmission: Seven-speed auto, rear-wheel drive
0-62mph: 2.85 seconds
Top speed: 211mph+
With 238 race wins, 758 podiums, 228 pole positions and 16 constructors' World Championships, by almost any measure Ferrari is the most successful team in F1 history. The Scuderia is the only constructor to have competed in every season of the championship since its inception in 1950, and in 2020 it passed 1,000 races entered, fittingly, on home soil in Mugello.
Partnership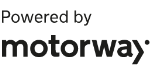 Need to sell your car?
Find your best offer from over 5,000+ dealers. It's that easy.
It's that rich history and wealth of success that have given Ferrari the know-how that can be transferred to its road cars. Past links have often been very close between road and race: the iconic Ferrari F50's 4.7-litre V12 was an evolution of the 3.5-litre unit used by the 641 grand prix car which came so close to sealing the 1990 driver's title at the hands of Alain Prost. Like the F1 car, the F50's unit was also bolted directly to the carbon chassis, acting as a structural member of the car. 
More recently, Ferrari's knowledge of hybrid energy-recovery systems come from its competitive exploits. The same goes for its launch and traction control tech, plus the steering wheel-mounted Manettino drive selector found on cars like the Pista.
McLaren
McLaren 720S
Price: £219,500
Engine: 4.0-litre V8 twin-turbo
Power: 710bhp
Transmission: Seven-speed auto, rear-wheel drive
0-62mph: 2.9 seconds
Top speed: 212mph
McLaren's Formula One team is riding a wave of rejuvenation. In 2020 it scooped third in the Constructors' World Championship – its best result since 2012. Things are looking up for 2021, too; a switch to Mercedes engines and the signing of the highly rated Daniel Ricciardo could make the coming year more exciting still. 
The road car division is riding a similar wave. The 720S remains a thrilling supercar, while its new little brother, the Artura, sports an advanced V6 plug-in hybrid powertrain that shows the future direction of the brand. 
One area where McLaren's road cars maintain a link to the race cars is in the steering systems – albeit for different reasons. The production division has stuck with hydraulic power steering because it believes it gives the driver more detailed feedback than any fully electrical set-up. 
The F1 machinery maintains a hydraulic set-up because electric power steering – which could be developed into an adaptive driver aid – has been banned by the sport since the early 1990s.
Aston Martin
Aston Martin Vantage Roadster
Price: £126,950
Engine: 4.0-litre V8 twin-turbo
Power: 503bhp
Transmission: Eight-speed auto, rear-wheel drive
0-62mph: 3.8 seconds
Top speed: 190mph
The 2021 Formula One season will see Aston Martin return to the grid for the first time since the 1960s. The new AMR21 hits the track with iconic green livery and four-time world champion Sebastian Vettel behind the wheel, alongside Canadian Lance Stroll. Lance's father and Aston Martin owner Laurence Stroll has ambitious plans for the team: World Championship glory within five years.
The road car program has received a recent boost with the DBX SUV, but will soon see a motorsport flagship arrive in the form of the Valkyrie. The mid-engined hypercar features a naturally-aspirated V12 from another iconic F1 name, Cosworth, while the wild chassis, aerodynamics package and extreme F1-style driving position are the work of one of Formula One's most successful engineers, Red Bull's Adrian Newey.
But we won't just see Astons racing on the grid in 2021; they will be keeping hold of proceedings, too. The Vantage coupé and DBX will fill the roles of safety and medical car duties respectively, alternating each race with Mercedes-AMG products.
Honda
Honda NSX
Price: £189,950
Engine: 3.5-litre V6 twin-turbo/triple electric motors
Power: 573bhp
Transmission: Nine-speed auto, four-wheel drive
0-62mph: 3.0 seconds
Top speed: 191mph
Until Mercedes releases the ultra-exclusive AMG One to the public, it's arguable that Honda, power unit supplier of 2020 championship runner-up Red Bull and sister team Alpha Tauri, gives us mere mortals the closest link between F1 track and the road. 
The dramatic shape of the hi-tech NSX houses a power unit which, on paper, features a similar configuration to the current F1 power unit regulations: both use a V6 turbo hybrid unit mounted just behind the driver. The similarities end there, though; the road car's 3.5 V6 has over double the F1 car's capacity, it sports an extra turbo, and has three electric motors (two on the front axle) to give four-wheel-drive traction. It's a combination that works to devastating effect on the road; 0-62mph takes just 2.9 seconds.
While Honda has announced that it will officially be pulling out of F1 at the end of the 2021 season, a development freeze from 2022 means that the two energy drink-backed outfits can continue to run the Japanese power units until new power unit rules come into force for 2025.
Alfa Romeo
Alfa Romeo Giulia Quadrifoglio
Price: £67,195
Engine: 2.9-litre V6 twin-turbo
Power: 503bhp
Transmission: Eight-speed auto, rear-wheel drive
0-62mph: 3.9 seconds
Top speed: 191mph
While many now view Alfa Romeo as Italy's second F1 manufacturer, it boasts a heritage that dates back even further than Ferrari's. 
Indeed, Enzo Ferrari himself raced for – and then managed – Alfa Romeo's motorsport programme back in the 1920s and 1930s before setting up his own outfit. Alfa Romeo won the first two Formula One Constructors' World Championships in 1950 and 1951, with drivers' world titles secured by Giuseppe Farina and Juan Manuel Fangio respectively.
Fast forward to 2021, and the links between Ferrari and Alfa Romeo remain – both on road and track. The Alfa Romeo C41 sources its power unit and gearbox from Ferrari, while on the road, the Alfa Romeo Giulia Quadrifoglio's marvellous V6 engine was developed with extensive input from the Prancing Horse. Step up to the extreme Giulia GTA-M and the F1 links continue; wind tunnel development of the aggressive aerodynamics package was conducted by the Sauber team that runs Alfa's F1 operations.  
The other road car links on the F1 grid
Williams
While Williams is a customer of Mercedes-AMG and has used its power units since 2014, it hasn't designed and built any road cars from scratch like the seven major players. There are road car links, however: in 2013 Williams Advanced Engineering entered an agreement with Nissan to offer "specialist expertise of aerodynamics, simulation and material science", a collaboration which resulted in the extreme upgrade package for the GT-R Nismo. More recently it has worked on Aston Martin's electric Rapide E and the Lotus Evija.
Haas
Haas, meanwhile, holds a similar relationship with Ferrari to the deal Williams has with Mercedes; the US machine-tooling builder uses as many components from Ferrari as the rules allow. Since it joined the sport in 2016, it has relied upon Dallara for the design and construction of its chassis, and the Italian brand produced an extreme lightweight road car offering, the Stradale, back in 2018.
Crazy F1 special editions
Every once in a while, car manufacturers like to highlight their ties to Formula One through special editions and concepts – with some links more bizarre than others. Here are some of our 'favourites.
Fiat Seicento Schumacher 
Power: 53bhp  
0-62mph: 13.1 secs
A cute city car doesn't seem like a fitting tribute to a seven-time world champion. Similarities to the German's F1 Ferrari start – and end – with the fact that both need to be driven flat out everywhere.
Infiniti FX Vettel Edition
Power: 414bhp 
 0-62mph: 5.6 secs
Perhaps a slightly more fitting tribute to a German world champion than the Seicento, Sebastian Vettel's name was applied to a special FX SUV. Carbon- fibre extras and a limited run of 150 units resulted in a £108,000 price tag.
Honda Civic Jordan
Power: 157bhp  
0-60mph: 7.9 secs
The Jordan F1 team – a distant relative of the team now known as Aston Martin – used Honda engines from 1998 to 2003. This special-edition Civic VTi-S was finished in the team's striking yellow paint finish.
Mercedes A 45 AMG Petronas 2015 WC Edition
Power: 376bhp  
0-62mph: 4.2 secs
Mercedes and partner Petronas celebrated consecutive F1 world titles with a special A 45 featuring a teal-coloured livery. It boasted the same power as the standard car, though.
Check out our 2021 F1 season preview to get the full lowdown on the cars, drivers and teams...