The 5 BIG questions for Formula One's new 2021 season
The 2021 F1 season kicks off in Bahrain this weekend – here are five big storylines to watch this year
Formula 1 is back. Having come through the extreme challenges of the Covid pandemic during 2020, the championship kicks off at a more familiar point in the year in 2021 – albeit in Bahrain, not Australia. While the much-anticipated new technical rules have been deferred until 2022 and some of the more exciting new races have been put on hold for now, there's still plenty going on. Here are five big talking points as we head into the new season. 
Has Mercedes dropped the ball and can Red Bull take advantage?
This was the major takeaway from the pre-season tests: Red Bull (specifically, Max Verstappen) set the pace, while Mercedes struggled with a range of issues – with only a two-week gap between testing and the first race to sort them. The picture is perhaps not as stark as it looks; Bahrain is a more power-sensitive track than the usual testing location of Barcelona, and high winds and sandy conditions will also have affected the picture.
Equally, though, Red Bull has made definite progress, both with its cars' handling and the output of the Honda power unit – the development of which it's taking in-house at the end of this year. So Verstappen may well be able to take the fight to Hamilton this season – and that's something the recently knighted Briton will relish.
Has McLaren pulled clear of the midfield – and what's the pecking order behind?
It has become cliché to talk about the 'tight midfield battle' in F1, but like all clichés, it has a foundation in the truth. This was clearly illustrated last year, when McLaren, Racing Point and Renault went into the closing rounds with a chance of clinching third. McLaren came out on top, in a clear demonstration of how far it has come since the Honda years, but will it be able to maintain that across 2021?
A switch from Renault to Mercedes power doesn't seem to have caused many issues, while new signing Daniel Ricciardo is a known and highly rated quantity. But Racing Point has morphed into the works Aston Martin team, with the heightened funding and ambition that entails. Renault's transition to Alpine is more of a rebrand than a revolution, so it may be that a resurgent Ferrari – or even AlphaTauri – emerges as the prime candidate to take the 'best of the rest' 
Has Ferrari turned a corner – and can Carlos Sainz challenge Charles Leclerc?
A sixth-place finish in the constructors' standings last year was Ferrari's worst result since 1980, but the company's top brass are standing by team boss Mattia Binotto to turn things around. An increasingly dejected Sebastian Vettel didn't help matters either, but the German has now made way for Spaniard Carlos Sainz.
Has the Spaniard been signed as a solid number two to Ferrari's homegrown wunderkind Charles Leclerc, or will he be given free rein to challenge the two-time winner? Testing suggested last season's engine-power deficit and tricky handling have been overcome, so we should get a definitive answer to the question as the season unfolds.
What does Aston and Alpine's arrival mean – and how will Vettel and Alonso fare?
A works Aston Martin team for the first time since 1960 is one of the biggest stories of F1 2021. How it has come about is also interesting; unlike previous big corporate efforts from the likes of Jaguar and Toyota, which threw billions at the problem for little result, Aston's new majority owner Lawrence Stroll decided to buy one of the leanest and most efficient teams on the grid: Racing Point.
Partnership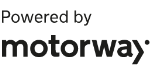 Need to sell your car?
Find your best offer from over 5,000+ dealers. It's that easy.
He's also recruited four-time champion Sebastian Vettel to partner his son Lance on driving duties. Is the German a spent force after his dispiriting years at Ferrari or will he rediscover the magic of the Red Bull era? If the stars align, both he and Stroll are well placed to spring a surprise.
And what about Fernando Alonso at Alpine? Many expressed surprise at the team's decision to bring back the 39-year-old following his Le Mans, IndyCar and Dakar adventures, rather than giving younger talent a chance.
Judging by testing, the car formerly known as Renault doesn't immediately look capable of returning him to the front, but he's been equally entertaining scrapping in the midfield. Despite the odd emotional outburst, Alonso probably has the most sheer grit and determination to win of any driver on the grid, so don't write him off yet.
Will Mick Schumacher be top rookie – and can he match dad's achievements?
The other major F1 story in 2021 – for followers of the sport's history at least – is the arrival of Michael Schumacher's 21-year-old son Mick, a graduate of the Ferrari Driver Academy, at Haas. A seat at the Scuderia is both parties' long-term aim, but for now Mick is at the customer team to learn the ropes and build up experience in a (relatively) low-profile environment.
A lack of development of Haas' 2021 car means that AlphaTauri's 20-year-old Japanese newcomer Yuki Tsunoda is probably better placed to make a name for himself in the short term, but Schumacher has taken a careful, methodical and measured approach to his career so far. There's every chance that the same strategy will pay off in F1 sooner rather than later.
Check out our full 2021 F1 preview for the lowdown on all the teams, cars and drivers...