GM OnStar: the future of connected car tech
We go behind scenes at GM's Thunderbirds-style OnStar command centre to see how owners benefit from hi-tech telematics service
Luton. It's not the sort of place you might find a NASA-style connectivity command centre hidden behind closed doors, but it is where General Motors has chosen to base the HQ for its hi-tech European OnStar programme.
To get a taste of what's to come in Luton, Auto Express was given exclusive access to the OnStar command centre at General Motors' US base in Detroit – a city with some similarities to Luton. Both were once hotbeds of car manufacturing and have fallen on relatively hard times. Yet both are on the road to recovery – Luton with all hands to the pumps making as many Vivaro vans as possible, while Detroit is the subject of a multi-billion-dollar rejuvenation, led by a car industry bouncing back from the depths of despair.
OnStar launched in 1996 in the US, providing touch-of-a-button telematics operated by a call centre – everything from turn-by-turn navigation downloaded to your car to emergency call-outs in the event of an accident. There are now over seven million subscribers worldwide who benefit from other services including vehicle diagnostics that can be read to you (or E-mailed as a monthly car healthcheck), remote access to help you find or lock and unlock your car and traditional roadside assistance.
If a thief decides to take your OnStar-equipped car, advisors can put an ignition block on it when it comes to a halt. And in OnStar's latest guise, there's a 4G data connection and in-car WiFi for up to seven devices. A large, roof-mounted aerial ensures the best possible connection, too.
The Command Centre in Detroit is more like Houston: big screens are monitored 24/7 with dots relaying the number of people US-wide who've pressed their blue OnStar button for assistance, their red SOS button for emergency help or, more worryingly, the automatically triggered systems if the car's involved in an accident and an airbag gets deployed.
During our morning visit, the dots on the screen were spreading rapidly westwards as the country started to wake up. And just a few hours after sunrise on the east coast, the stats board showed that there had already been 37 automatic emergency OnStar calls due to accidents.
• First ride in futuristic Mercedes concept
In such cases, OnStar operators make contact with the car via the telephone connection to ascertain who's aboard and what help they need. Sensors in the car will already have sent through details of where the car is and the nature and severity of the impact. All that data is sent to the emergency services, while the OnStar operator stays on the line to help in any way they can, even providing first aid advice, until they hear that a first response service has arrived.
A short ride outside Detroit in Warren, Michigan – using an OnStar-sourced route to guide us to our destination – Auto Express met up with some of the operators who spend their working hours manning the OnStar phones. One was Bryan Anta, who'd been awarded for his services to OnStar users, or what the staff constantly refer to as the 'OnStar family'.
Partnership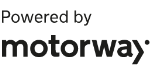 Need to sell your car?
Find your best offer from over 5,000+ dealers. It's that easy.
"I had one call where a lady couldn't speak due to an asthma attack and she'd hit the emergency button," says Anta. "She had her cellphone and her mother had told her to call OnStar, but because she couldn't talk, she had to hold the phone up so I could talk to her mother who explained her daughter was having an asthma attack. Then I had to communicate with the driver via her honking her horn: one for yes and two for no."
Next it was a chance to sit alongside Quiana Moore-Glen, an advisor on the blue button services who can take calls ranging from direction advice, which she downloads to the user's navigation system, to reservation services, questions about how to use the system and also a healthcheck on the user's car. The blue button is also used by customers wanting to complain, and Quiana can quickly route a call through to more specially trained advisors who aim to solve any problems.
The first call was from a lady in Omaha, Nebraska, who wanted directions to a restaurant called Ingredient. Quiana even offered to make a reservation, but the offer was politely declined.
Then it was a GMC Envoy driver looking for directions to parking in Sanford, North Carolina. When the owner hit the wrong button and ended the call, Quiana quickly called back to get them back on track.
Next was a Chevy Equinox owner who wanted to buy some more minutes for the in-car calling option available in the US. And finally it was a lady in her Buick Enclave asking for directions to Leesville, Louisiana – before moments later announcing that everything was okay, because she'd just realised she was in Leesville. Such is the variety of call, all dealt with in good humour by Quiana.
Sharron Swanson-Ballard's job is to connect with new customers who are just taking delivery of their new OnStar-equipped cars, and when we were listening in she connected with a guy who was collecting his brand new Chevrolet Traverse in Broomfield, Colorado. After congratulating him on his purchase, she ran through all 20 OnStar features, set up a PIN number on his account and talked him through the OnStar Remote Link app for his smartphone, that would enable him to remotely lock, unlock and start his car, as well as having access to other OnStar services.
Voice-activated commands were also explained before Sharron took credit card details to pay for air time and to hold on file for future subscription purchases – in the US, the full OnStar suite of services costs around $35 a month, or approximately £23.50.
Staff at the European OnStar centre in Luton will fill similar roles to their US counterparts with one added complication – they'll have to converse in a wide range of languages. And for UK Vauxhall buyers, OnStar will be free for the first 12 months of ownership, with subscription rates thereafter yet to be set. Costs for a 4G data package to enable the in-car WiFi should be broadly similar to mobile phone costs.
With privacy being a big issue in Europe, all OnStar-equipped cars on this side of the Atlantic will have a privacy button, to switch off location services. Any navigation services will be disabled, although the emergency contact system will still work.
OnStar will also eventually be able to offer you deals as you approach retailers the system knows you use – so if you've asked for directions to a coffee shop, for example, you may be asked if you'd like a coupon for a free coffee. And while it can be used to give you a reading on your car's diagnostics, it'll soon be able to offer what GM calls 'prognostics' – warning you if a part is likely to fail and even booking the car in to your nearest dealer.
Having launched in the US, Mexico and China, the same OnStar team is moving on to the challenge of this summer's roll-out in Europe. And while many rivals have super-advanced connectivity in their cars, too, it's the human touch the OnStar advisors provide that makes this system different – and, in our experience being guided around Detroit, enjoyable to use.
GM OnStar at a glance
4G data connection
OnStar is taking advantage of latest high-speed mobile phone tech to make sure drivers are connected.
Remote access
Set up OnStar PIN with the call centre, and you can lock or unlock your car with your phone. Plus, if it's stolen, staff can block the ignition to stop thief in their tracks.
Roadside Assistance
As the system sends details of the car – as well as any specific problems in the event of an accident – recovery or emergency services can be directed.
Directions
Drivers can contact call centre for simple things like turn-by-turn instructions to reach destination. If they're looking for a restaurant, operators can even make a booking.
In-car Wifi
Mobile data connection creates a WiFi network in the OnStar-equipped car, allowing up to seven devices to get online – perfect for keeping families quiet on long trips.
Diagnostics
Operators can carry out a check on car from call centre, and tell you about any problems, or E-mail you a report. Set-up will soon be able to warn over failing parts.
OnStar in Numbers
7 million subscribers5 million blue button pushes per month4 million navigation requests per month100,000 emergency responses per month139,000 door unlock requests per month5,000 crashes that automatically alert OnStar per month2 OnStar calls per second5 seconds – average call pick-up time300 calls per day taken by some advisors