Supercar silliness at Top Marques Monaco 2015
Amazing exclusive supercars vie for the attention of well-heeled patrons at the 2015 Top Marques Monaco car show
A one mega-watt Finnish electric supercar, a Slovakian flying car, and Noel Edmonds' new, modern-day Jaguar SS100 were among the headliners at the 2015 Top Marques Monaco supercar show.
Last weekend's event - dubbed 'The world's most exclusive car show' - featured more than 40 supercars along with tuner cars, custom bikes, high-end watches and even a £25 million superyacht.
One of the coolest features of this annual show is that VIP guests can test-drive a selection of supercars around the streets of Monaco, including sections of the Formula 1 track. Cops even hold back traffic in the famous Monaco tunnel so the cars can get a clear run at speed.
The big news from this year's show was the world debut of Finland's Toroidion 1MW electric supercar concept featuring a full megawatt of power - the equivalent of 1,341 bhp.
This carbon fibre two-seater gullwing features an electric motor at each wheel juiced by new high-performance carbon nanotube lithium-ion batteries. The company is projecting 0-125mph acceleration in five seconds, a top speed of close to 300mph and a 300-mile range.
No prizes for styling however - with its dull, rounded lines, it looks more like some '80s kit car. Same with the rough-and-ready interior. But Toroidion CEO Pasi Pennanen told Auto Express that the 1MW was still very much a concept with a production model still two to three years away. Predicted price tag? Close to a million euros, or £720,000.
• What is the world's fastest car?
Russian tuner Larte Design used the show to debut its take on Tesla's Model S electric car. In addition to its head-turning body kit, the Larte Tesla features speakers behind the front and rear bumpers to pump sound to the car's exterior to alert pedestrians and cyclists.
Larte Design's Alexey Yanovskiy explained that owners could pick their own soundtrack for the car. His current favourite? Daft Punk's techno theme from the Tron Legacy film. Price for the bodykit, painted and fitted, kicks off at around £16,000.
For money-no-object car lovers looking to beat those Cote d'Azur summer jams, Slovakian company Aeromobil is close to putting its flying car into production. At the Monaco show, it pulled the wraps off its latest Aeromobil 3.0, which recently completed seven hours of airborne testing as well as 40 hours on the road.
The dream of AeroMobil founder Juraj Vaculik, this 'flying roadster' can transform itself from car to plane in just 2.5 minutes. Once in the air, it has a top speed of 125mph and a range of over 400 miles. On the road, the 19-foot-long two-seater can hit 100mph.
Power comes from a 100-hp Rotax engine that drives both the rear-mounted propellor and the front wheels. AeroMobil's Stefan Vadocz told us that a production version could be ready by 2018, with a price tag close to £650,000. 
Cruising much closer to the ground is the new LaRivera tribute to Jaguar's classic 1930s SS100 sports car, being launched by telly star Noel Edmonds.
Partnership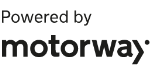 Need to sell your car?
Find your best offer from over 5,000+ dealers. It's that easy.
Noel, who is now a Monaco resident, has set up a company called Classic Riviera to commission just five of the stylish £175,000 roadsters a year. Two were reportedly sold on the first day of the show. 
Suffolk Sportscars in Woodbridge will actually build the car for Noel, using pre-1985 Jag XJ components, including Jaguar's proven 4.2-litre straight-six engine. The cars will come with full Connolly leather, Wilton carpets, air conditioning and even a custom leather flying hat, goggles and gloves. 
Click through our Top Marques 2015 gallery of the best and craziest cars at the show...