Ever wondered how you build a limousine?
Britain is famed for making some of the finest limos on the market. We visited one renowned coachbuilding firm to find out how it's done
At one time or another, many of us will have spent some time in a luxury limousine, whether on a business trip or a high-rolling party in Las Vegas. Fitted with plush interiors, blacked-out windows and spacious seats, limos offer a unique means of travel. As it's a low-volume market, manufacturers don't make limousine versions of their cars; but where do they come from?
Auto Express wanted to know more, and where better to find out than at one of the biggest limo makers in the UK? We visited the main factory of Wilcox Limousines, in Wigan, Greater Manchester, for an in-depth look at the process.
Wilcox Limousines is a third-generation, family-owned coachbuilding business that's been operating in the UK since 1948. It converts and sells more than 100 limo Jaguar XJs every year, with most of the work done by hand at its two factories in Wigan and Northampton.
The executive saloons are bought directly from Jaguar before being cut in half, fitted with a new 1.2-metre section, repainted, refurbished and delivered. Sounds easy, right? Not quite.
Wilcox spends 850 hours building a limo and 1,000 hours on a hearse conversion. From the time of ordering the £130,000 Jaguar, customers can expect delivery after nine months. That's three months to get a build date on the Jag production line, another three months for the XJ to be built and the final three monthsfor the 6.3-metre car to make it through Wilcox's factory.
• Why are car sketches so different to the production models?
The first steps of converting the car involve stripping out everything to prepare it for being cut in half. The electronics are taken out, plus the headlining, doors and glass areas are removed to leave engineers with a bare shell that's a little easier to slice up. The car is then put up on a ramp and electric saws are used to cut through the body at precise points. It's then pulled apart leaving a gap for the new body section to be installed. The XJ's aluminium bodyshell makes the job of cutting through it much easier than older steel models and reduces the overall weight of the limo.
Rikki Dillon, Wilcox engineering director, has recently overseen his 1,000th aluminium XJ conversion since 2003, and told us the rise of Jaguar has been significant.
"The Jaguar market has gone wild; customers demand a higher brand of car," he said. "They like the luxury and like the Jaguar. It's a quality product from the start.
"The funeral market is quite static at the moment, but people are recognising the quality of the Jaguar product in that it's British built and designed."
With the car cut in half, the new section is fitted in place. Once it's been welded and smoothed off, the shell is repainted and rolled over to the department that refits the interior and the electronics. When up and running, the car moves on to fit and finish, where glass is put back in and the gleaming paint is polished to a perfect shine.
Partnership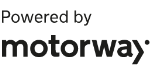 Need to sell your car?
Find your best offer from over 5,000+ dealers. It's that easy.
Several hours are spent on each process, and this time is only increasing as cars become more advanced. Wilcox has got a handle on the aluminium construction, but electronics can be just as tricky.
• If I was PM... Mike Rutherford's Motoring Manifesto
The whole wiring loom has to be taken out and lengthened, adding in extra lighting or window controls for the new row of seats. Get just a single wire crossed, and it'll mess up the whole system.
There are safety implications here, too. Tighter regulations in recent years mean all systems fitted on the standard XJ must work when they're in limousine guise.
Jaguar puts the Wilcox engineers through training to get them up to speed with the latest tech and provides full warranty for the Jaguar parts, while technical support is offered via the on-board diagnostic computer.
Further safety concerns come with the extra seats that are fitted. The seats – designed by Wilcox – have to be crash tested to make sure they're safe in the event of an accident, plus the limos are tested themselves at proving grounds like Millbrook, in Beds, or MIRA, Warks, to ensure their quality.
Dillon said: "Every car has to have a test to make sure it's stable. The head impacts can't be too hard or too soft. We need EU approval. A decade ago, a hearse was classed as a van, now it's a people-carrying van, so EU legislation has changed the rules."
• The evolution of car safety: a history
The lengthening of the XJ also adds weight, but as the standard engine is powerful enough to tow a hefty load, that's no problem. However, only certain wheels can be used in conjunction with the suspension, as otherwise the car isn't safe.
Dillon added: "All of our processes are completely checked. Plus, the car handles and works exactly like a Jaguar, which is really good for safety."
More than 90 per cent of Wilcox's trade is in the funeral business, but occasionally it'll get a one-off order that raises a few eyebrows. During our visit, the finishing touches were being put to a maroon limo that'll be shipped all the way to Malaysia for a private owner. Other models have been sent out to Singapore and Zimbabwe, all in the space of the past few months.
You'd think that cars being ordered for the funeral business would typically be required in black, but Dillon explains that this isn't always the case. He said: "It's the way things are changing nowadays; people want that little bit of extra individuality."
• Eight design innovations that made the MINI
That personalisation is a growing trait of the current car industry as a whole. Another is grand-scale UK success, and Wilcox is a part of that – an old-fashioned coachbuilder taking on a British-built product in the modern age is something to be very proud of.
So, next time we see a limousine cruising elegantly past us or happen to be sitting comfortably inside one, we'll be making sure it's up to scratch, having got our hands dirty on the Wilcox production line.
Clocking on
Building a limo is a lengthy process, with much of it done by hand. Wilcox has around 80 workers across its two sites in Northampton and Wigan, many with at least 20 years' experience. Here's a breakdown of some of the biggest jobs during the build.
1. Cutting Splitting the car in half only takes around 20 minutes, but the job of fitting the new section involves a day and a half's work.
2. Electrics Before the car can be cut, 18 hours are spent stripping it out, and it takes another 18 hours to stretch the wiring loom.
3. Paint The new-look limo then spends 125 hours in the paint shop, with five litres of primer and six litres of colour used on each model.
4. Polishing For the perfect spotless shine, the car spends 90 hours in the finishing department.
It's a family affair
Martyn Templett, now general manager and a director at Wilcox Limousines, has been at the company since 1978 and seen it grow and change. He gave us this brief overview of its history.
1945: William Wilcox obtains the contract from the nearby Ealing Studio in West London to supply chauffeur services to actors and crew members.
1948: Wilcox Limousines is founded after William Wilcox decides there is more money in buying and selling limos than just hiring them out. Soon starts coachbuilding its own hearses.
1970: Head office and dealer opened at current headquarters at Chalfont St. Peter, Bucks.
1974: William Wilcox's sons Peter and Paul take over the family business.
1985: Eagle Specialist Vehicles (owned by Wilcox) formed in Lancashire to build Vauxhall-branded hearses and limousines.
1992: Wilcox – and Eagle – win an exclusive contract to convert Jaguar XJs into hearses and limousines. It's still the only Jaguar-supported coachbuilder in the world.
2003: A second factory is established in Northampton to convert the Jaguar XJ's new aluminium bodyshells.
2012: Eagle Specialist Vehicles moves its northern factory to Wigan.
You've seen what it takes to build a world-class limo, but what are the cars they are based on like to live with? Find out by reading the results of the UK's biggest motoring customer satisfaction survey, Driver Power.