The evolution of car safety: a history
With the 32nd anniversary of Britain's seatbelt law today, we chart the history of safety features in the cars you drive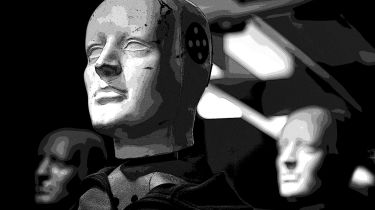 The UK's first-ever seatbelt law, which required all new cars to have mountings available for seatbelts, is 50 years old this January - and 32 years ago today, an even more important seatbelt law was passed.
On 31 January 1983 it became compulsory to wear seatbelts in the front seats of a motor vehicle in the UK. According to the IAM, after this law passed there was a 25 per cent reduction in driver fatalities and a 29 per cent reduction in fatal injuries among front seat passengers.
Read on to see more about the history of car safety features and laws.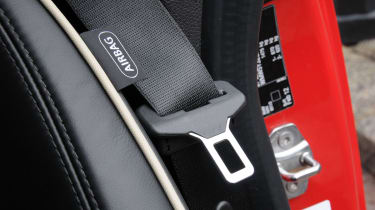 1959: Seatbelt
Volvo introduces the first three-point seatbelt – it's still one of the most effective safety devices of all-time.
1960: Padded dashboard
Another innovation from Volvo, introduced in an attempt to reduce face and chest injuries in crashes.
1965: First seatbelt legislation
All new cars sold are required to have seat belt anchorage points for the front outer seats.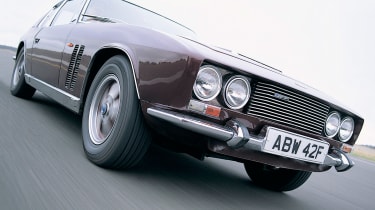 1966: Anti-lock brakes (ABS)
Jensen FF becomes the first production car to feature mechanical anti-lock brakes, based on aircraft technology.
1967: Seatbelt law
Ruling passed that all cars sold in Britain must be fitted with front seatbelts.
1968: Head restraints
Volvo delivers another first, with front-seat head restraints. These protect the head and neck in rear-end collisions.
1978: Electronic ABS
Mercedes moves the ABS game on by introducing an electronic system in its high-end S-Class model.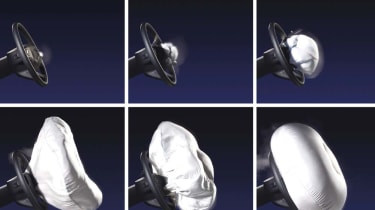 1981: Driver's airbag
US makers sold airbags in the seventies, but Mercedes is first to sell a modern Supplemental Restraint System (SRS).
1983: Front seatbelts
It becomes compulsory to wear front seatbelts in the UK. Over 90 per cent of British drivers immediately comply.
1987: Rear seatbelts
The latest round of seatbelt rules come into force – all cars sold in the UK must now be fitted with rear seatbelts.
1991: Side-impact protection
Volvo combines side-impact bars with seats on transverse rails to create its Side Impact Protection System (SIPS).
1991: Compulsory rear seatbelt
It becomes a legal requirement for seatbelts to be worn by all rear-seat passengers, including adults.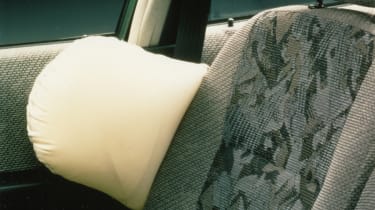 1994: Side-impact airbag
Once again, Volvo is at the forefront of safety as it introduces side-seat protection airbags in its 850 model to supplement its metal side-impact bars.
1995: Electronic stability control
Mercedes, with the help of Bosch, becomes the first maker to use ESC, with the S-Class again leading the way.
1996: Knee airbag
Kia adds the first knee airbag to the Sportage SUV, although this feature doesn't reach the UK until the 2003 Toyota Avensis.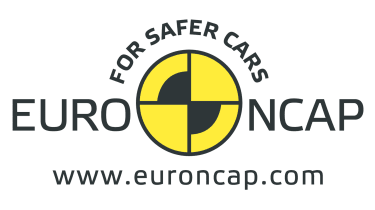 1996: Euro NCAP Established
The first Euro NCAP meeting takes place, with the crash testing body's first results released the following year.
1997: First results
Euro NCAP begins testing. Volvo S40 comes top with four stars for Adult Occupant Protection.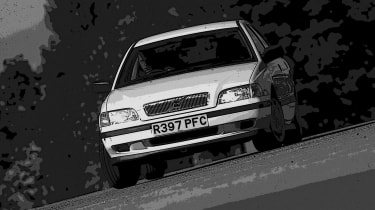 1998: Active head restraints
A move on from the 1968 system, the more advanced head restraint first appears across Saab's model range.
2001: First full marks
Renault Laguna is the first five-star car, while Euro NCAP introduces the seatbelt reminder assessment.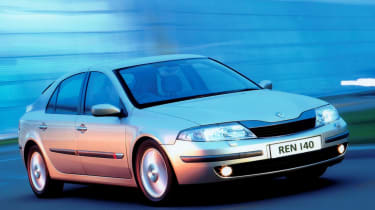 2003: Child safety rating
The safety rating test is made even tougher by the introduction of the child protection rating.
2005: Lane departure
This first appears in Europe in the Citroen C4, C5 and C6, and warns drivers when their car is moving out of a lane.
2005: Pop-up bonnet
Developed to lower the risk of injuries for pedestrians when hit by a car. First available on the Jaguar XK and Citroen C6.
2007: Blind spot monitoring
Volvo S80 saloon offers a visual alert to notify drivers of vehicles in their blind spots.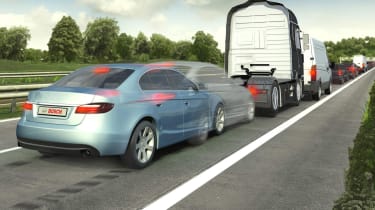 2008: Autonomous braking
Introduced into the Volvo XC60 in 2008. The system senses stationary traffic, warns drivers and primes the brakes to stop.
2008: More tests added
Euro NCAP releases results on its first rear impact (whiplash) protection test.
2009: New Euro NCAP rating
Stricter rating is a score for adult occupant, child occupant, pedestrian and safety assist. Cars without stability control as standard can't get five stars. 2014 brings even more new rating changes.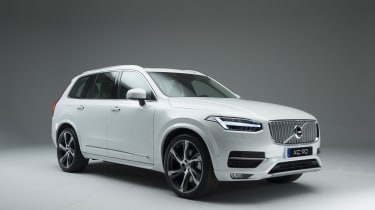 2015: Pedestrian detection in darkness, barrier detection and active cruise with steering
This tech arrives on the next Volvo XC90. Advanced pedestrian detection spots people in the dark, barrier detection steers and brakes if you veer towards a barrier, and active cruise follows car ahead and lane markings.
2018: Car2Car and Car2Infrastructure
Cars communicate with those in front and warn of slippery roads or a breakdown in the way. Also works with traffic lights to tell you how long before it turns green.