"The UK's a great place to build cars… and to test them, too"
Forget about the Nurburgring, says Steve Fowler; the UK is where manufacturers can really tell if a car will work in the real world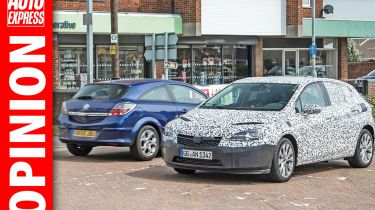 When GM was assessing its European businesses and production facilities, Vauxhall management put up a great fight to ensure that the new Astra was built at its plant in Ellesmere Port in Cheshire. It wasn't a decision of the heart – the simple fact is it made the best business sense. The UK is a fantastic place to build cars.
• Vauxhall Astra 2015 prototype review
You've got to admire those folk at Vauxhall HQ in Luton for fighting their corner and making GM realise how important the UK is. So much so that every Vauxhall product is developed and launched here in the UK. As it should be.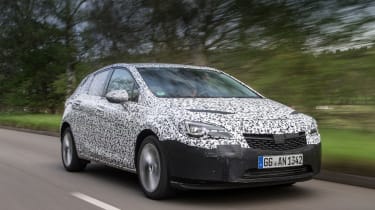 Such are the, er, peculiarities of British roads that an increasing number of car companies are coming here to test – the number of spy shots of cars wearing curious forms of camouflage that are sent to us by eagle-eyed readers is proof of that. It's long been the case that a car that works well in the UK will work well pretty much anywhere else in the world.
• Vauxhall Astra GSi set to rival Focus ST before full-on VXR arrives
In fact, there's a great story about a luxury British car maker who used a section of road near its HQ to assess its cars' ride quality. When there was a danger of the tired, old, broken road being resurfaced, the local authority was contacted and politely asked not to bother!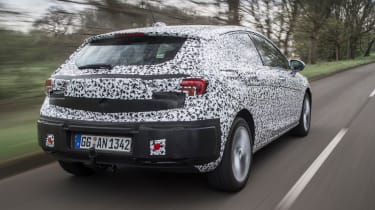 Ultimately the proof of the pudding is in the driving, and having spent a fair few hours behind the wheel of the new Vauxhall Astra, the work carried out across the UK by GM's engineers looks like it has paid off handsomely. The Astra's a car that us Brits will enjoy driving, as will the Germans, the French, the Spanish, the Italians and many others.
So my message to the car makers is simple: don't bother testing your new car at the Nürburgring, come to the UK to see if it really works in the real world.
Do you think manufacturers should test more cars in the UK? Let us know in the comments below...