"Think long and hard about bargain-basement tyres"
Buyers think less about tyres than baby seats, airbags and braking systems, says Mike Rutherford - but they're just as important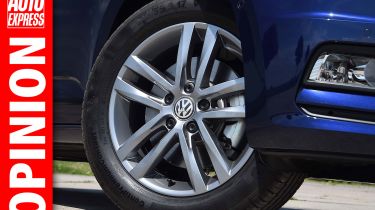 When on the other side of the world a few months ago, I met up with an old friend who's a senior executive at a tyre company. I asked him the same question I always ask him: what's new in the tyre world? 
• Ultimate tyre test: best tyres 2015
And, in turn, he gave me his usual answer: the latest news, he insists, is that they're still black and, er, they're still round. It's an odd game, the tyre business, as Michelin recently proved by buying rags-to-riches Blackcircles.com for £50million. 
Another big player is Micheldever, which includes Protyre and claims to be the UK's largest independent wholesaler, distributor and retailer of six million tyres annually.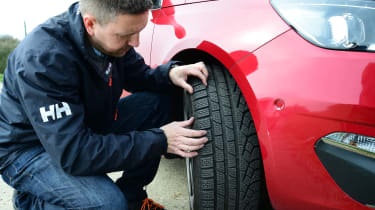 "The great news for the consumer is that over the last 18 months, prices have fallen relentlessly – in some cases by more than 20 per cent," Micheldever CEO Duncan Wilkes told me. "Having said that, some motorists are still making dumb decisions."
He added that there's a "very strange schizophrenia" among certain drivers, who are highly safety conscious when it comes to the type of child seats, airbags and braking systems they buy, but barely think about the four pieces of rubber beneath them.
"They're leaving it later and later before changing their tyres. From a road safety perspective, it's extremely concerning." Cheap-as-chips products concern him, too: "It's rarely the case that cheapest is best – and that's certainly true when it comes to tyres," Wilkes said. But he would say that, wouldn't he? After all, he's got round, black things to sell.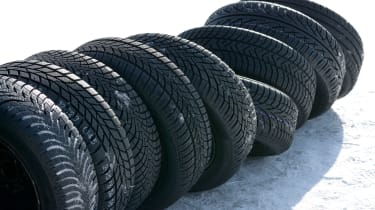 "Let's put it like this: a driver with, say, a Ford Fiesta needs to know that if he's only paying £35 for a new tyre, he's probably only getting a low-budget Chinese one," he continued. 
And according to Wilkes, even if a driver goes to £45, they're probably still only in premium Chinese territory. But a mid-range product can be had for £55, whereas £65 buys in the "decent" mid-range and £75 upwards fetches premium rubber.
In short, avoid being dumb, dumber or dumbest – think long and hard about bargain-basement new or used tyres. Instead, invest your hard-earned cash in, at least, quality mid-range rubber. 
But also invest your time in knowing the right tyre pressures, then checking and adjusting them with military-like commitment and precision. And keep reminding yourself that your valuable car never touches the road – unlike the black, round things it has perched in each corner.
Would you buy cheaper tyres for your car? Let us know in the comments below...