BAC Mono updated with roomier cockpit
There's still no space for an extra passenger or even any luggage, but the latest BAC Mono is roomier inside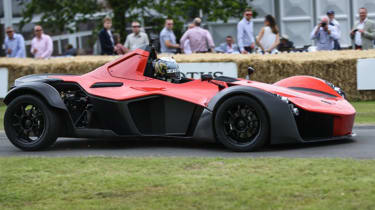 The single-seater BAC Mono has been updated with a wider chassis, which means there's more space inside for the driver. The road-going racer gets 56mm of extra space, thanks to slimmer panels and the movement of the steel safety shell.
There's no change to the exterior dimensions or performance of the car though, and the update simply means that more customers will be able to fit inside the car comfortably. You do get a custom-fit seat and steering wheel too, so it should suit more buyers than ever.
BAC co-founder Ian Briggs said: "Every change we make to the Mono is aimed at improving it for our customers, and this upgrade is intended to make the most of the space for the driver." He also mentioned that the company is aiming to sell more cars in the US and China, too.
The car's 305bhp 2.5-litre, four-cylinder unit comes from tuning experts Mountune and was added to the Mono just in time for the 2015 Goodwood Festival of Speed. There, it managed a run of just 47.9 seconds up the famous hill. While not an official time, it breaks the road-car record - and impressive, BAC claim that the engine was a prototype and the driver wasn't pushing the car all the way.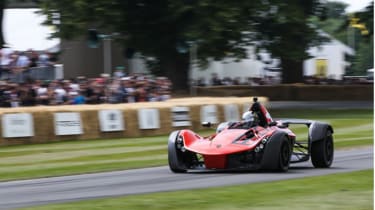 The new engine doesn't weigh any more than the previous 2.3-litre unit and means the car's kerb weight is unchanged. Better still, the power-to-weight ratio has increased to 526bhp-per-tonne. To put that into perspective, a McLaren P1 develops 'just' 521bhp-per-tonne.
After moving to a new factory in Liverpool last year, BAC is able to produce one Mono per month. Various options are available to make your Mono more hardcore, including made-to-measure seats and steering wheels, stickier tyres, and racing brakes.
Would you buy a car with only one seat? Let us know below...