"I'm confident the London Motor Show will be a sell-out success"
The London Motor Show is set to be one of the UK's great car-related events that's not to be missed, says Mike Rutherford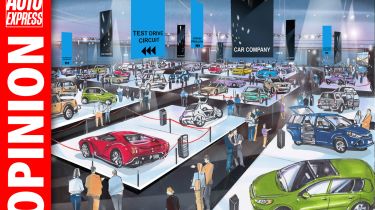 I've never felt the urge to waste time, money, sanity and stability propping up casino tables, betting on sporting events or purchasing lottery tickets.  
But I am now – for the first time – willing to place a modest bet. Not sure how to go about this alien activity, but let's just say I'm hereby betting The London Motor Show 2016 will be a sell-out, a huge success, one of Britain's great car-related events of the year.
• "The UK deserves a great car show - and now it's got one"
Why wouldn't it be? Unless it's sabotaged by the cynical and short-sighted provisional wing of the UK motor industry (I could name names, but – for legal reasons – better not), an eve-of-summer car exhibition in the world-renowned capital city of a leading vehicle-producing nation is a no-brainer.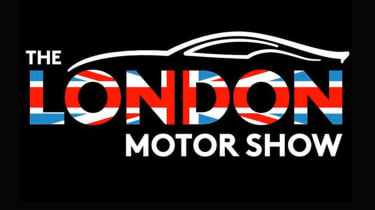 From the moment I heard about the rebirth of The London Show from 5-8 May, 2016, I was 100 per cent behind it. It just makes so much sense. 
That's because it's being staged at the right time, in the right place (a 200-acre, central London riverside park, not an echoey shed on remote outer London wasteland), and prices for exhibitors and the public are inexpensive. Entry tickets start at just £13.
• London Motor Show to bring car shows back to the capital
True, some in the motoring media, car industry and automotive lobbying business aren't as confident as me about TLMS 2016. But with respect, they're pessimists, while I'm residing in the optimist camp – as are most of the successful, forward-thinking manufacturers, importers, dealers and other retailers already selling billions of pounds' worth of cars and car-related products to buyers in and around the capital.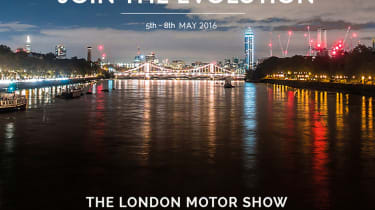 Astonishingly, in Metropolitan London alone, there are 14 million comparatively wealthy residents – and the overwhelming majority are car buyers or users. With all this in mind, those thriving, progressive, optimistic manufacturers such as VW Group, JLR, Peugeot-Citroen and others know they'd be mad to miss out on The London Motor Show 2016.
And with entry tickets available at such an affordable price, you – the all-important motoring consumer – can't afford to miss it, either, My advice when driving into the capital is to use Greater London streets to park for free, then resort to public transport and shoe leather for the final leg to central London. See you there. 
I'll be in attendance every day, hovering – and maybe even Hoovering! –between the Auto Express and World Car Awards stands.
Will you be going to the London Motor Show in 2016? Let us know in the comments!