"Car companies spend fortunes attracting customers - only to handle them atrociously"
As Driver Power reveals, big brands need to stop the arrogance and deliver better quality service, says Mike Rutherford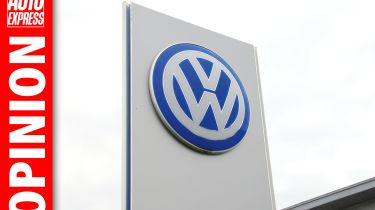 Too many companies retailing cars, servicing and insurance continue to leave customers deeply dissatisfied. Whether it's arrogant contempt, greedy pricing policies or unprofessionalism, they seem determined to drive clients away. 
It's madness. They spend fortunes attracting customers – only to ignore them or handle them atrociously when they arrive at the showroom or phone up. Result? Dissatisfied consumers walk – into the arms of one of the many firms that understands and delivers customer satisfaction. 
• Best and worst car dealers 2015
I know this because I am that consumer. I'm also a fan of Volkswagens. That's why I've bought and owned several, and still own a couple. But the 'customer experience' (or lack thereof) I recently endured when purchasing a brand new VW plus under-warranty servicing and repair work from a franchised dealership was so woeful that I'm not sure I'll hand another penny to another official VW retailer ever again. 
For sure, if I was in the market for a city car, I'd ignore my first choice (VW's up! – the 2012 World Car of the Year) and opt for a Citigo or 108 instead. Why? Because of VW's dealer network compared to Skoda's or Peugeot's. 
It's bonkers that this loyal customer may stop buying VWs – not because he has a problem with the cars, but because he and plenty of other VW loyalists have problems with the failing network that sells, services and repairs them. Badly. 
It's a similar deal when purchasing insurance. I've bought policies from the AA before, but its prices are absurdly high. Even worse is More Than, the insurer that recently tried to up the price of my policy by 50 per cent at renewal time. It's disgraceful behaviour like this that puts punters off. 
The evidence from me and the 61,000-plus readers who took part in our most recent Driver Power survey is clear – failing big brands need to stop the arrogance and contempt, start smiling, and begin delivering better quality and pricing. 
If not, I and countless others will be forced to defect to superior rival firms who have more respect for us, our requirements, our credit cards and our cheque books. And, believe me, we will.
Now tell us what you think of your car, dealer, insurance and breakdown cover in the 2016 Driver Power survey!