"Maybe if UK had someone like Trump, MG Rover wouldn't have crashed & burned"
Mike Rutherford can't get a straight answer on official view on Brit-based car makers building plants overseas and hiring workers there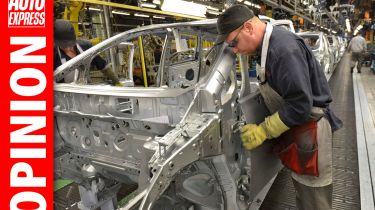 I phoned the Government's Department for Business, Innovation and Skills (BIS) the other day. It's run by Sajid Javid MP, an ex-banker. His Ministers of State include Jo Johnson, Nick Boles and Lord Maude. They too are bankers-cum-politicians.
None was able to take my call. So I followed professional protocol and spoke to an official (in the BIS press office) who referred me to another PR official who, in turn, said he needed to consult a 'policy official' if – shock, horror – I wanted a question answered. 
• "Does it really matter where JLR builds the next Defender?"
It was short, sweet and – in view of JLR's announcement that it's just signed a letter of intent to build cars in Eastern Europe – legitimate, appropriate and went like this:
What's the official UK Government/BIS view regarding British-based vehicle makers building production plants outside Britain and employing local (rather than British) workers on those overseas production lines?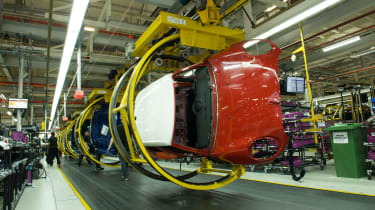 Five times, and counting, I put that straight question to the Government/BIS. And five times, there was a contemptuous refusal to give a straight answer to me and, in turn, you. 
Even when I simplified the already simple matter by asking if the British Government a) approves, b) disapproves or c) has mixed feelings about such foreign factories, it couldn't decide whether to go for option a, b or c. Either BIS doesn't know the first thing about Brit-based companies exporting factories and jobs to cheaper locations outside Britain.
• New JLR factory in Slovakia to build new Defender
Or it understands the frightening ramifications of these firms establishing cut-price factories and workforces abroad, but is scared to publicly acknowledge, never mind discuss, the matter.
While Javid and his banker colleagues at BIS seem to be in denial, Donald Trump adopts an entirely different stance. The property tycoon-cum-prospective US President is livid at Ford plans to export car factories and jobs from America to Mexico.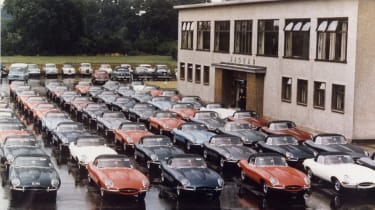 In front of thousands of cheering admirers he has formally threatened the company that, if elected, he will – via punitive taxes or whatever else it takes – absolutely prevent it taking factories and jobs away from Americans and handing them to Mexicans. 
Maybe, just maybe, if Blighty had a ballsy, can do political type like Trump in recent years, MG Rover would not have crashed and burned,  and Ford might've been prevented from totally – and disgracefully – abandoning its car and van building activities in Britain.
Do you agree with Mike Rutherford? Join the debate in the comments below...