'The car industry mustn't get bogged down in negativity'
There is a worry that the car industry is currently a soft target and one that needs kicking, says Graham Hope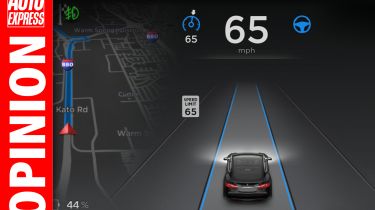 In the wake of Dieselgate, it's only natural that the car industry has been under the microscope. But is there a pattern emerging that ensures only the negative elements are highlighted?
On one day last week, there were no less than three prominent car-related stories on the home page of the UK's most influential news website.
VW led the way again with the revelation that it would investigate older EA 288 engines to see if they too contained software to rig emissions tests.
There was also coverage of a spate of fires in previous-generation Vauxhall Zafiras, and a story that Tesla's self-driving tech can't be relied on. Auto Express is a title that champions the rights of the consumer, and I acknowledge these stories tackle areas of concern – we've covered the Zafira issue ourselves. But I'm worried that there is a narrative forming that the car industry is currently a soft target, and it's time to give it a kicking.
• 'Mandatory auto headlights could be a real safety boon'
Even more alarmingly – judging by the number of requests our journalists get to provide comment – this narrative is often being peddled by outlets that lack real expert insight into the industry.
Now, in no way do I think the transgressions and safety flaws of recent weeks should be minimised. And as I write, accusations continue to fly over alleged malpractice from other makers. But maybe it's a good time to remind ourselves that the negative headlines are the exception rather than the rule.
Despite its flaws, the car industry remains a cutting-edge environment where there is much to be proud of. Whether it's alternative fuels, world-leading British products or advanced connectivity, there's a lot of great stuff to shout about. And it's up to those of us who care deeply about cars to ensure those less well informed are aware of this – as well as the bad stuff.
What do you think? Is the car industry going through a bad spell or is it just a hitch? Let us know below...