'Mandatory automatic headlights could be a real safety boon'
If technology exists that can help to make drivers safer, we should encourage its use, says Steve Fowler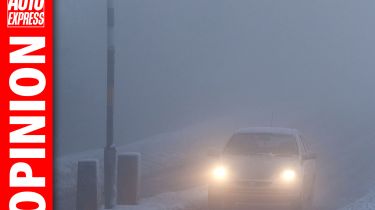 I've long been a fan of Daytime Running Lights. The safety benefit of being illuminated at all times is clear, but I'm also enjoying the added sense of style they bring to some models. 
DRLs have been mandatory on all new cars that have gone on sale since February 2011, but I reckon we should go a step further and call for automatic headlights to become standard on all new cars.
All too often, you see cars being driven at night or in poor weather without lights on. And as the clocks go back and the weather takes a turn for the worse, it'll become all too commonplace.
• Should automatic headlight tech be compulsory?
In fact, DRLs have posed something of a problem here, too – I often spot someone who obviously thinks their lights have come on automatically because their DRLs are so bright. They might have some illumination at the front, but it won't be enough. And the chances are they'll be dark – and often invisible – from the back.
As our investigation here reveals, the latest lighting technology is saving lives. And having lights that come on automatically, I really believe, will save even more.
I don't think it will add a whole heap of cost to every car, either. Nor do I buy the argument that drivers will rely on them too much and forget to switch them on in fog or when visibility is poor – the onus should always be on the driver to check.
• Safety tips for when the clocks go back
If technology exists that can help make drivers safer, we should encourage its use. As we have done with anti-lock brakes and traction control – both have helped to save lives and haven't reduced the amount of attention drivers pay to the road ahead.
Effective headlights are hugely important. But they're only useful if they're switched on first. Automatic lights make sense; so let's make them mandatory.
Do you think automatic headlights should be mandatory? Let us know below...