Peugeot Citroen to publish 'real world' fuel economy figures
In the wake of the recent emissions and fuel economy scandals, the PSA Peugeot Citroen will publish 'real world' mpg figures by Spring 2016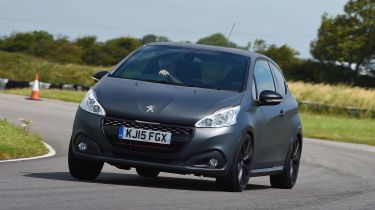 The Volkswagen diesel emissions scandal is still ongoing, and with the fuel efficiency of VW's cars now coming into question too it's fair to say people are losing faith in car company's claims. PSA Peugeot Citroen, however, is looking to regain some confidence by publishing real-world economy figures from early 2016.
• The latest on the 'dieselgate' emissions scandal
The figures, which PSA is producing in conjunction with the non-governmental Transport & Environment organisation, will be measured on open, public roads in real driving conditions. Like the current test, it will take into account urban, extra-urban and motorway conditions, so hopefully the economy rating it produces should be much closer to what the average consumer could reasonably expect from their car.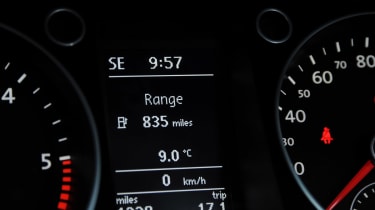 A year later in early 2017 the two companies also plan to publish real world NOx (nitrous oxide) emissions figures. These are the main figures called into question in the 'dieselgate' scandal, and so publishing independently adjudicated figures should clear any doubts buyers have about PSA Peugeot Citroen's cars - that is assuming the tests show them to be within the correct limits.
It's not yet known how the company will publicise these tests. Any effect on sales very much depends on their results - ideally, the company wants its cars real-world economy to closely mirror the official figure.
Carlos Tavares, Chairman of the Managing Board of PSA Peugeot Citroen said: "This innovative initiative is a clear demonstration that a carmaker and independent bodies can reach agreement for the benefit of customer information. This will also highlight the advanced technologies that PSA Peugeot Citroen is developing to contribute to fuel economy."
These 'advanced technologies' certainly seem to work out for the company in the official tests - PSA Peugeot Citroen (which also includes the DS brand) has the lowest fleet average CO2 emissions in Europe, at just 110.3g/km overall available models. Interestingly, no mention of real-world CO2 emissions tests have been made - possibly because a departure from the official figures might call into question the CO2-based vehicle tax system in place in various countries across Europe.
Would you trust a manufacturer more if it published real world economy figures? Let us know in the comments section below...