What is Rinspeed? These are their craziest concept cars
Rinspeed makes some of the most bizarre and inspired automotive creations on the planet. Here's some of the best
You've probably never seen one in the flesh, But Rinspeed has been making some of the most outlandish and eye-catching cars of the past quarter of a century or so. 
The Swiss car design think tank doesn't regard itself as a car manufacturer, but a 'powerhouse of ideas'. If that sounds a little overblown for a small and little-known firm from Zurich, you really should check out the outlandish cars that Rinspeed has conjured up over the years. 
Rinspeed was founded in 1979, but produced its first concept in 1991. Since then a new Rinspeed concept vehicle has been conceived every year, ready to be exhibited at the Geneva Motor Show. 
More recently, the Swiss firm has used the Consumer Electronics Show in Las Vegas as a stage for its attention grabbing concepts. 2017 saw the introduction of the self-driving city car Oasis concept, and we've already seen what's in store for the next CES in January 2018. 
Read on for a round-up of some of our favourite Rinspeed designs...
Rinspeed's greatest concept cars
Rinspeed Nissan 300 ZX Speed-Art 1992
One of Rinspeed's first mad designs, the 'Speed-Art' was based on a Nissan 300 ZX, carefully tuned to race specification. The donor car's twin-turbo engine was tuned from 283bhp to 420bhp - and to remind drivers of this, what better than to let Swiss artist Rolf Knie loose to paint 420 horses directly onto the bodywork?
Rinspeed Roadster R+ SC-R 1995 
One of the only Rinspeed products ever to make production (albeit in highly limited numbers) the Roadster R+ SC-R was crafted from aircraft-quality aluminium and had a 218hp engine - which could be upgraded to a 305hp unit. The quirky design was intended to reflect 'a mixture of the classic shapes of the sixties'.
Rinspeed X-Trem M.U.V. 1999
Like many of Rinspeed's concepts, this was originally thought up on fairly sound principles - aimed at making the load bed of a pick-up more accessible to transport large items like motorcycles. But in typical Rinspeed fashion, it was equipped with a crane and a hovercraft, and painted bright yellow.
Rinspeed Tatooo.com 2000
'The first automobile ever with an internet address for a name' is surely a selling point for the hip young generation - especially with the three 'o's' that symbolised the new millennium. And of course, it wouldn't be a Rinspeed creation if it wasn't also an American-style hotrod pick-up with a V8 engine and deep sea diving apparatus on the rear.
Rinspeed Presto 2002
How do you have a four-seater car that can park in a space less than three metres long? Shrink it, of course - the Presto's rear end disappears like a drawer at the touch of a button, shrinking the car by over 70cm. Just make sure the passengers are out of the car before you press the shrink button.
Rinspeed Splash 2004
Perhaps the most well-known of Rinspeed's creations, this is an amphibious car with a difference. Instead of floating on the surface of the water, hydrofoils allow it to fly above. It's a lively sports car on the road, too, thanks to a turbocharged 140hp two-cylinder engine from a snowmobile.
Rinspeed sQuba 2008 
Inspired by James Bond's amphibious Lotus Esprit in 'The Spy Who Loved Me', the sQuba is built around another Lotus - an Elise - but unlike the prop used in the film this one can actually dive under the waves. Occupants will need scuba gear though - this isn't a submarine, more like an underwater convertible. 
Rinspeed Etos - 2016
The 2016 Geneva Motor Show saw the funky Etos concept reveal. The Etos is based on a BMW i8, but features a landing pad for a drone, surround-view cameras, and fully autonomous driving tech. Read more about it here.
Rinspeed Oasis - 2017
The Oasis concept - a small, self-driving city car with a cabin designed around lounge-like principles - made its debut at the Consumer Electronics Show. A small garden plot occupies the space between the dashboard and the augmented reality powered windscreen, and the large seats are designed to look and feel like armchairs. It can turn on the spot too, and you can read all about it here. 
Rinspeed Snap - 2018
Rinspeed's latest creation is the Snap concept, a fully autonomous microbus that has computer hardware and software built into the chassis. The passenger cell can be detached from the high tech platform, meaning that it can be used in all sorts of environments. 5G wifi and Bluetooth are included to keep occupants entertained on the move, and projectors are mounted on the vehicle's exterior in order to communicate with other road users.
Partnership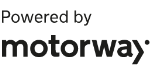 Need to sell your car?
Find your best offer from over 5,000+ dealers. It's that easy.
Which Rinspeed concept is your favourite? Let us know in the comments below...