'We push MPs for change on MPG and emissions tests'
Auto Express invited to talk car emissions with Transport Select Comittee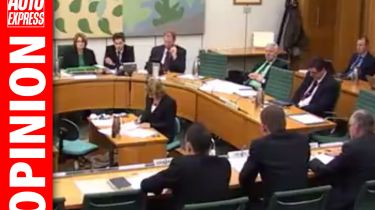 Auto Express has long championed the cause of motorists, so it was pleasing to get the call to attend a session of the House of Commons Transport Select Committee last week to give my thoughts to MPs on how the car Type Approval system can be improved. (That's me on the left in the picture above).
An inquiry is ongoing into what can be done to deliver a more robust, meaningful process for car buyers in the wake of the VW emissions scandal.
It proved to be an eye-opening afternoon – topics veered from potential legal action on VW to the rather startling assertion that car magazines might be partially to blame for inaccurate MPG and emissions figures, as we haven't been proactive enough in pressing for change!
• "It's been a great year for the car industry, so we're told..."
When it boiled down to the relevant stuff, the crux of the discussion was that a new system for testing emissions and MPG for new cars is essential. Yes, most of you are aware that advertised MPG is unachievable – but that still doesn't stop it being the most regular complaint we receive from readers.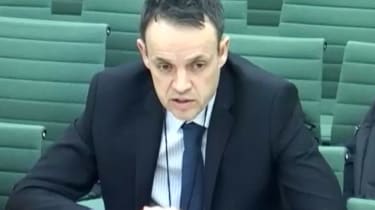 Our latest statistics confirm the extent of the problem. Of 235 cars tested last year, all driven a minimum of 400 miles in a variety of conditions, the average MPG was 28.7 per cent down on the official claimed figures. That undoubtedly mirrors what owners experience on a day-to-day basis.
• Renault emissions probe prompts recall of 15,000 cars
Producing a test that delivers results that are closer to what real drivers will get – but still allows comparison from model to model – has to be a priority of imminent new regulations due in 2017, and, of course, the Select Committee's deliberations.
Despite the occasionally unexpected line of questioning during my day in Whitehall, I still believe we are on course for change for the better – and I'd like to think that Auto Express has played its own part in the process.
Do you think we're on the right track for change? Have your say in the comments below!