Benz Patent-Motorwagen: the world's first car
The father of modern motoring is 130 years old on January 29 2016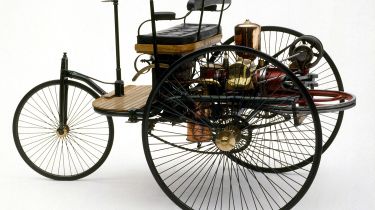 It's totally alien to most of us today, but the Benz Patent-Motorwagen is the car that started it all – and today it celebrates its 130th birthday. Karl Benz applied for his patent January 29, 1886, setting off a chain of development that has led the motoring world to where it is today.
• Mercedes-Benz S-Class review
Karl Benz finished the development of his automobile in 1885, and registered Patent 37435 early the year after. The first vehicle powered by an internal combustion engine was a rather fragile creation – a three-wheeled, rear-engined carriage powered by a 0.95-litre engine. This engine provided 0.6bhp giving the Patent-Motorwagen a top speed of just under 10mph.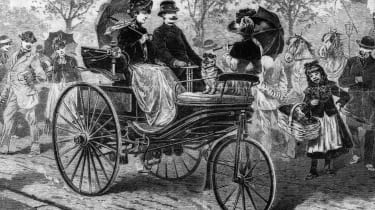 It was Benz's wife, though, who cemented the car's place in our world with a brilliant public demonstration. She took the third model of Motorwagen (which by then was able to produce 2bhp) for the first long-distance road trip ever made, supposedly without her husband's knowledge. Mrs Bertha Benz and her two children drove the car through Germany for a total of 121 miles, proving the model's feasibility as a method of long-distance transport. Benz then showed his Patent-Motorwagen at the 1889 World's Fair in Paris.
While there were other engineers, including the well-known names of Gottlieb Daimler and Wilhelm Maybach working on similar inventions, Karl Benz will forever be known as the man who got there first, receiving a patent for his work before anyone else.
About 25 Patent-Motorwagens were made, before Benz moved on to more advanced vehicles. Though it's massively primitive by today's standards, it goes down in history. After all, Auto Express wouldn't be here without it!
Will you be wishing the Patent-Motorwagen a happy birthday today? Let us know in the comments...