"2016 is the year of the hybrid"
With seemingly every manufacturer adding electric assistance, Steve Fowler says hybrids are the short-term route to big efficiency gains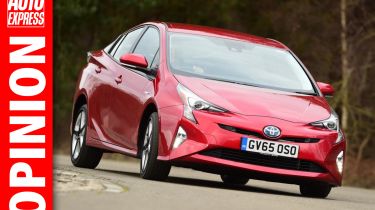 We're well into 2016's motor show season now with the Chicago show on this week, Geneva just around the corner and New York and Beijing following on. Already, we're getting an idea of this year's big motor show theme - hybrids.
We've been impressed recently by the Daddy of the lot, the new Prius. Along with hybrid versions of the Yaris, Auris and now the RAV4, Toyota expects 50 per cent of its sales to be hybrid models by 2020.
Kia has launched an interesting rival to the Prius in Chicago - the Niro - along with a plug-in version of the impressive Optima saloon.
But it was while in the US on a visit to Kia's (and Hyundai's) American technical centre that the real potential and importance of hybrid power shone.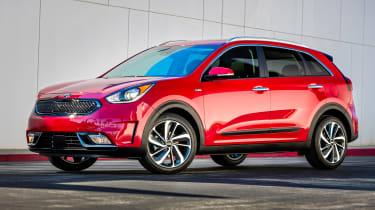 Talking to the director of powertrain at the technical centre, John Juriga, we discussed how it's increasingly difficult to see big (or even small) gains in efficiency with the internal combustion engine. "We're seeing diminishing returns on engine development," Juriga told us.
"Higher compression ratios and thermal efficiency gains will see improvements, as will turbo and supercharging, downsizing and friction improvements."
But Juriga said it's the electrificiation of components and hybridisation that will make the big gains and prolong the life of the engine. Everything from electric turbos to full plug-in hybrids will see mpg rise and CO2 fall.
Big guns BMW and Audi have spoken about electric power playing a major part in the future of intenral combustion engines, along with the full EVs that pretty much every brand is working on.
So I reckon 2016 will be the year of the hybrid as they go mainstream and become more enjoyable to drive, too.
Are you ready for the year of the hybrid? Let us know in the comments below...