New TVR factory in Ebbw Vale, Wales confirmed
The new TVR production line in Ebbw Vale, Wales has been confirmed with production on course to begin early in 2017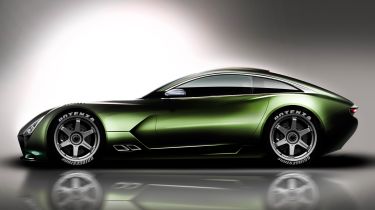 TVR has confirmed that it will base its new production facility in Ebbw Vale, Wales. The project represents over £30m of capital expenditure over the next five years, and will form the basis of TVR's resurgence with its first new model due in 2017.
As revealed by Auto Express earlier this month, the reborn British sports car manufacturer was looking to Wales for sites where it can produce its new V8 model, which uses Cosworth-tuned Ford power and will be made using a production process conceived by ex-F1 designer Gordon Murray. The contracts were signed on 18 March, with the deal officially announced by Rt. Hon Carwyn Jone, the First Minister of Wales, on 22 March.
• Aston Martin DBX to be built in Wales
The facility at the Ebbw Vale Enterprise Zone and the deal is expected to employ around 150 people. However, it's not clear if this is on-site or includes local suppliers. Murray's iStream production process is designed to minimise overheads and negate the need for a large workforce for small-volume vehicles.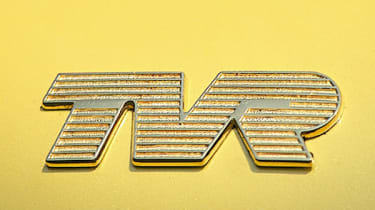 TVR's new premises should be a boost for the Welsh engineering sector, which recently secured a much larger deal to bring production of Aston Martin's DBX crossover to a former air base in St Athan. 
Les Edgar, TVR chairman said: "This is a fantastic opportunity both for TVR and the Welsh Government. South Wales is becoming a major hub for automotive and motorsport technology and development and the area is a serious opportunity for business development and job creation. We have a sports car project that has garnered global approval and excitement, and we are delighted that the Welsh government wish to become a part of an exciting new era for TVR."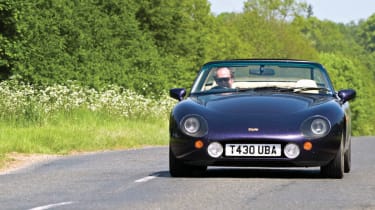 Edgar had previously stated to brand enthusiasts that the new production line would be close to a race track, allowing customers to be given a dynamic introduction to their new purchase in a similar fashion to Porsche's Experience Centre at Silverstone. The Ebbw Vale facility will be only a few miles from the planned Circuit of Wales, which is expected to host international motor racing and motorcycling events but will need to supplement its income through track use on weekdays. 
Production of the new TVR is scheduled to start in spring 2017, with first deliveries to customers due next summer. The company also has plans to enter a competition version of its new model at the Le Mans 24 Hours from 2018.
What do you think of TVR's plans to join Aston Martin in Wales? Let us know in the comments below...