We visit the British Motor Museum in Gaydon after its £5m revamp
Unique British Motor Museum celebrates our heritage, and we get a behind-the-scenes peek at the amazing collection of cars on display
The British auto industry is booming: new sales are soaring, manufacturers such as Jaguar and Land Rover are creating more class leaders than ever, and even old dogs such as Morgan are learning new tricks with electric cars.
So what better time to reminisce about our proud history than with a sneak peek inside the recently refurbished British Motor Museum. Conveniently nestled between the Aston Martin and Jaguar Land Rover facilities in Gaydon, Warwickshire, the former Heritage Motor Centre houses more than 300 historic British cars – the largest collection in the world.
A £5.1million refurbishment programme has recently been completed, which included building a new collection centre, along with a revamp of the existing exhibitions. Julie Tew, the British Motor Museum's managing director, proudly tells us: "Virtually everything has changed. The collection centre is an entirely new building, and much of the museum itself has been thoroughly renovated."
A Jaguar E-Type and the original Land Rover Series I now stand side-by-side to welcome you through a new entrance. The museum's layout has been updated, too, says Tew. Newly themed exhibits range from design and concept cars to motorsport legends like the Monte Carlo Rally-winning MINI Cooper S, separated by interactive touchscreen displays. And a timeline on the wall spells out key events from each decade, alongside cars from the relevant era – the Reliant Regal van is a star of the seventies, for example.
We start off with a visit to the Jaguar exhibition, where a Le Mans-winning XJR-9 rests only feet from a D-Type. There's something wonderfully unique about being able to nose around 40 years' worth of British engineering lineage circling the exhibits from all angles as they sit in the spotlight. Peter Mitchell, ex-director trustee and current founder patriot of the museum, tells us: "For me, this is what makes the museum so brilliant. People can walk around the cars, and even count the nuts and bolts if they want. Very few such facilities allow for similar intimacy."
In 1993, in the middle of a recession, Mitchell secured £8million in funding to build and open the venue. He also happens to know all of the cars inside out, and gives us an exclusive tour of the exhibits. "The bulk of these cars are original and still in running order," he says as we stop to look at a colossal 1927 Leyland Straight Eight. "You only get this thing started if you set it on fire. I had the local fire department terrified.
• Best motor musesums in the UK
"I drove this along the M6 in 1996. The police closed the inside lane for me and gave me an escort. I was followed by two motorcycle police officers edging me to go faster. I got it up to 70mph, but unfortunately hit a bump, and because it has next to no suspension and weighs two-and-a-half tonnes, the whole car swung to the side by three feet. The police then upped their distance from the car..."
Similar stories can be found on the information boards for many of the cars on display. The D-Type, for example, was driven from Coventry to Le Mans to take part in the race. "There's something for everyone," explains Paul Dunster, a visitor attendant at the museum. "For a younger audience, there are set trails with maps – a treasure hunt, if you will. Enthusiasts, on the other hand, can read more detailed accounts of the people and the cars on the touchscreen displays, or follow our live restoration projects."
Partnership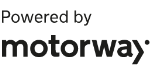 Need to sell your car?
Find your best offer from over 5,000+ dealers. It's that easy.
A dedicated team of volunteers works on these projects, and completed cars such as a 1958 MGA Twin Cam Coupe eventually find their way to the display floor. The restorations take place in the newly built collection centre, which contains a further 250 models from the reserve collections of the British Motor Industry Heritage Trust and the Jaguar Heritage Trust – some never displayed in public before. "We house a wide collection of cars here. Some such as the XJ40 Estate have rarely been seen," says Jonathan Partridge, vehicle collection manager for the Jaguar Daimler Heritage Trust.
Upstairs is another visitor floor. It's full of everything from the G4 Challenge Land Rover to the less celebrated produce of British factory lines, such as the 1983 Austin Maestro. Unlike in the museum, there's little information about these cars. They're parked inches from one another, yet Dunster reminds us that the collection centre is not a museum, but rather a storage space open for the public to wander around as part of a guided tour by museum volunteers.
With over 300 historic cars and 250 collectors' vehicles, all with their own heritage, picking your favourite can be hard. For Mitchell, though, it's easy: "It's the red 1908 Austin 100HP Grand Prix car. It comes with a 10-litre six-cylinder engine," he tells us as he lifts the leather straps securing the bonnet and shows us the powerplant in all its glory.
"I drove it for the opening ceremony of the British GP in Birmingham in the eighties. I remember coming around the final corner, at about 50mph, and realising it had only rear brakes and weighed 1.5 tonnes. A brilliant car," he adds.
Our favourite? It has to be the Jaguar XJ13. It was built to take on Porsche and Ferrari at Le Mans, but due to rule changes and a stroke of bad luck, the 5.0-litre V12 was never let loose on the Circuit de la Sarthe. With no trophies to its name, all that remains is a captivating aura of 'what could have been'. But we'll leave you to find your own favourites...
Have you been to the revamped British Motor Museum? Let us know in the comments section below...