Mercedes to take the top spot for global luxury car sales
The Daimler AG brand has posted huge growth figures through the start of this year and is on track to sell more cars than BMW or Audi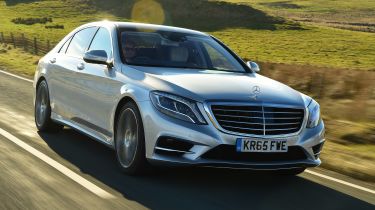 After several years of trailing premium rivals Audi and BMW, Mercedes is making a comeback in global sales, with the company posting massive growth figures in the first quarter of 2016.
Since the release of the latest S-Class three years ago, Mercedes has given its entire fleet a makeover, with a glut of new models as well as facelifts for older cars. The investment poured into this has paid off, as globally Mercedes sold 483,487 cars in the first three months of 2016.
This means Mercedes sales are greater than BMW's (478,743 sales) and Audi's (455,750 sales) and puts the brand on track to be the best-selling premium brand in the world this year.
The real story behind these figures is growth – Mercedes sales have risen by 13%, compared to 6% for BMW and just 4% for Audi.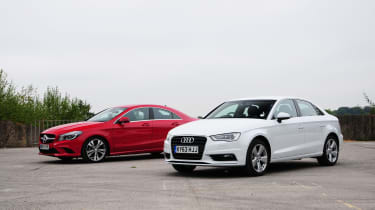 "Mercedes-Benz posted the strongest unit sales in the company's history in March. And we remain on track," said Ola Kallenius, the Daimler board member in charge of Mercedes.
The growth mainly comes from China, where Mercedes is working hard to build its brand presence. The company has doubled the number of Mercedes dealerships in China over the last two years, leading to a 36% increase in sales. China now contributes over 1/5 of Mercedes' global sales figures. This is a direct aim at Audi, the long-time leader in premium cars in China – but Audi's Chinese sales have only grown by 5% so far this year.
• Audi R8 e-tron revealed in China
In the US, Audi is also still out-performing both Mercedes and BMW, despite the ongoing 'dieselgate' scandal. Mercedes sales in the US have declined by 3% so far this year.
Still, strong worldwide performance could mean Mercedes is the premium brand to watch for the rest of 2016. These sale figures only include the main brand's cars – Daimler AG's Smart and BMW's MINI sales haven't contributed.
Do you think Mercedes' sales figures are well deserved? Let us know in the comments below...