"The Chinese are coming - and very exciting it is too"
Steve Fowler's been in China, and has found himself impressed by the Far Eastern companies' products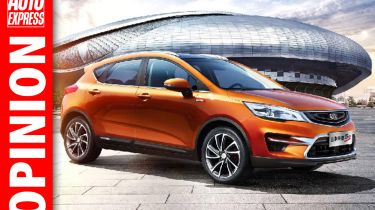 The Chinese are coming! It's been the cry of many a manufacturer over the past decade, especially the old 'value brands' (hello Kia, Skoda, Hyundai) that have been edging upmarket and wanting to put clear space between themselves and what they expect to be new budget contenders from the Far East. This week, we can reveal that the Chinese are, indeed, coming. And how exciting it is, too.
Geely, owner of Volvo and the London Taxi Company, will be selling cars in the UK 'within the next two years'. Whether they're wearing a Geely badge or under the Emgrand brand or another new name, we don't know yet. But talking to Geely folk and its Brit chief designer Peter Horbury this week at the Beijing Motor Show, we found out that a range of cars - starting with an SUV - will be here soon.
Peter showed me around the Geely Emgrand GS, a Nissan Qashqai-sized SUV with an unsurprising sense of style (unsurprising given Horbury's track record). It's full of tech, as well built as a Kia and has some lovely Chinese design features that'll appeal to Western buyers. Oh, and it'll sit on a platform co-developed with Volvo.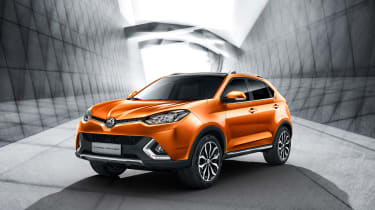 What's always impressed me about Far Eastern companies is the speed in which they improve. They have investment behind them, too - Peter Horbury's design team has grown from four people to 350 around the world in just four years.
Where Geely leads, others will follow. Chinese brands are, at last, looking west - that's great news for car buyers and fans here, if not other car makers.
MG is Chinese-owned these days and it's also debuting an SUV badged GS - but at a homegrown show this week. The London Motor Show kicks off on Friday and we're delighted to be supporting it. Our preview on Page 22 has all the info you need for a great day out.
Are you looking forward to the influx of Chinese cars? Let us know in the comments below...