"A solution to overcrowded cities? The Urban Car"
Mike Rutherford's taken responsibility for the World Urban Car award at WCotY 2017, which aims to solve the issues of overcrowded city roads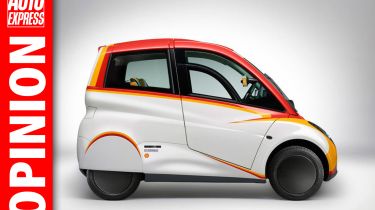 Unless global auto makers concentrate harder on creating cars more appropriate for the increasingly limited road space beneath them, we'll soon sleepwalk into gridlock.
The world's highway 'network' struggles to accomodate the roughly 1.2 billion motors currently driven or parked on/around it. And it's a given that come 2035, when forecasts say the population will hit around 8.3 billion and car numbers 2.0 billion, the required near-doubling of lanes for motorists will not be forthcoming.
That volatile cocktail of more citizens, ongoing upsurges in consumer demand, plus comparatively few new roads could be hellish. And there's another problem: country areas are out, towns and cities are very much in as far as the current (7.4 billion) population is concerned. The balance has tipped, with the majority of folk now living in urban rather than rural areas. In Britain, the ratio is 83:17. And by 2035 it'll be nearer 90:10.
Worldwide, around 4 billion people are now squeezing themselves in, not spreading themselves out. Escaping to (or even staying within) the countryside is losing its allure.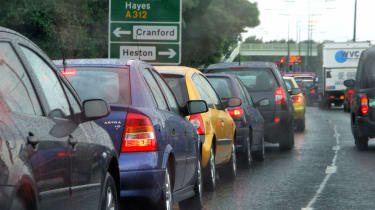 So let's accept that the global trend is for more town and city living, which inevitably causes much-reduced road space per driver in those non-rural areas.
A part-solution? The Urban Car (TUC). It can be city car sized... or up to 4m long if five or seven tight seats are essential. If it doesn't have ultimate green driving machine credentials it's not a proper urban car. It also needs to be occupant, passenger, pedestrian and cylist friendly. And quiet as a kayak noise levels would help. Affordable buying/running/parking costs (half price charges when bay-sharing, surely) are all essential.
Of course, the urban car has to be fun, and capable of 70mph on occasional motorway trips to the countryside or beach.
Wearing my World Car Awards director and vice-chairman hat, I've proposed and taken responsibility for the World Urban Car competition that will, from 2017, be presented at the New York Motor Show. And during our recent meeting, UK transport minister Andrew Jones asked me to update him and his Department for Transport team on what we hope will be the rise and rise of the purpose-built urban car.
Start getting used to it. This could become the only three or four-wheeled vehicle urbanites - that's most of us - will be legally permitted to drive to and from our neighbourhoods.
What would be your solution to fix our crowded cities? Let us know in the comments below...