"The motor industry has destroyed bigger men than Elon Musk"
Despite the hype surrounding Tesla, Mike Rutherford wonders if the American electric car manufacturer's bubble is about to burst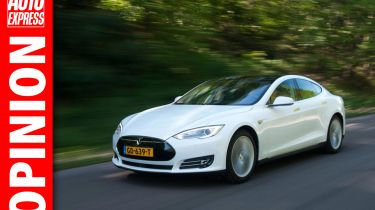 Workshy he isn't. Tesla's Elon Musk started earning aged 12, was a multi-millionaire by his twenties, and is now the $12 billion man. Few folk are genuinely able to claim entrepreneur, inventor, engineer and explorer status. Musk can. Still only 45, he's already seen and done a bit.
If Musk ain't the motor industry man of the decade, who is? If his firm isn't the hottest new, mainstream (just!) car company out there, which one is hotter? And as for customer satisfaction, our latest Driver Power survey proves that nobody keeps the clients more content than Tesla.
• Driver Power 2016 - the results
Yet despite these and other positives, something troubles me about the man and his built-from-scratch electric car company. Of all the industries in the world, why he's opted to enter the car manufacturing game, which is one of the oldest, cruellest, and most troublesome? The days of making decent profits from churning out cars are long gone. And in view of the billions they invest for decade after decade, even the 'wealthiest' outfits like VW and Toyota operate on surprisingly small margins.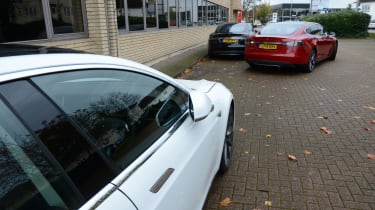 In short, for new-tech entrepreneurs like Musk, there are far easier ways to earn a shilling. True, he's hardly the archetypal old-school motor industry boss, as he clearly has little or zero interest in traditional petrol and diesel vehicles. But he still had to spend billions up front on factory land, manufacturing plants, energy bills (they're crippling car manufacturers) and much more. And by betting the farm on electric vehicle tech which has been around for scores of decades, is his Tesla company really THAT different from his motor industry establishment rival firms? Maybe not. Also, I have it on good authority that NO companies make money from electric car production. So why go to all the time, hassle and expense, Elon?
Headlines around the world have lately mentioned a 'crisis' for Tesla. Consumer experts in the US have massively backtracked on their initial ringing endorsement of Tesla products. Sales targets have been missed in the second quarter of this year. And at the end of last month, the Tesla Autopilot system achieved embarrassing worldwide coverage with a driver fatality. Has the bubble burst? Nobody knows. But the cruel truth is that the notoriously brutal motor industry has, in the past, destroyed bigger men than Elon Musk… and better known firms than Tesla.
What do you think the future holds for Tesla? Let us know in the comments below...